---
National Historic Landmarks
---
---
54 Louisiana National Historic Landmarks
---
Cabildo, The (New Orleans) - 12/3/1995
The seat of colonial government in New Orleans and site of the Louisiana Purchase Transfer.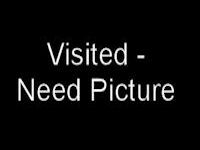 Fort Jesup - 5/14/2008
With a garrison established by Colonel Zachary Taylor, it helped manage law and order in the Neutral Ground at the western border of the U.S.
Jackson Square (New Orleans) - 5/16/2008
Originally called the Place d' Armes, after the Battle of New Orleans it was renamed to honor general Andrew Jackson.
Magnolia Plantation (Derry) - 5/15/2008
A former plantation in Natchitoches Parish, and part of the Cane River Creole National Historical Park.
Oakland Plantation (Natchitoches) - 5/15/2008
Originally known as the Jean Pierre Emmanuel Prud'homme Plantation, it is also part of Cane River Creole National Historical Park.
Poverty Point - 5/15/2008
This site contains some of the largest prehistoric earth works in North America and commemorates a culture that thrived during the first and second millennia B.C.
San Francisco Plantation House (Garyville) - 9/30/1997
Finished in 1853, this is a galleried house of the Creole open suite style and one of the finest plantation houses in North America.
Vieux Carre Historic District (New Orleans) - 5/16/2008
The French Quarter is the oldest neighborhood in the city of New Orleans.