---
National Historic Landmarks
---
---
39 North Carolina National Historic Landmarks
---
Biltmore Estate (Ashville) - 4/6/1998
A Chateau-style mansion built by George Washington Vanderbilt II between 1889 and 1895 and the largest privately-owned home in the U.S.
Christ Episcopal Church (Raleigh) - 3/21/2015
Begun in 1846, this edifice is one of the first Gothic Revival churches in the Southern states and was derived from a rural English model.
Connemara, The Carl Sandburg Farm (Flat Rock) - 4/7/1998
The Greek Revival home of the Pulitzer Prize-winning poet and writer, purchased in 1945.
Guilford Court House Battlefield - 11/11/1997
The March 1781 battle opened the campaign that led to American victory in the Revolutionary War.
Josephus Daniels House (Raleigh) - 3/21/2015
The home of Josephus Daniels, Secretary of the Navy under President Woodrow Wilson, and now the Masonic Temple of Raleigh.
Nash-Hooper House (Hillsborough)- 3/20/2015
This is a site significant for its association with Francis Nash, Revolutionary War hero, and William Hooper, a signer of the Declaration of Independence.
North Carolina Mutual Life Insurance Company Building (Durham) - 3/21/2015
The headquarters for the African American-focused insurance company.
Old East (Chapel Hill) - 3/21/2015
A residence hall built in 1793, it became the first state university building in the US.
Old Salem Historic District (Winston-Salem) - 4/8/1998
The district showcases the culture of the Moravian settlement in North Carolina during the 18th and 19th centuries.
Playmakers Theater (Chapel Hill) - 3/21/2015
An 1850 Greek Revival temple originally designed as a combined library and ballroom, and after also being used as a laboratory, bath house, and law school, became a theater in 1923.
Salem Tavern (Winston-Salem) - 4/8/1998
A 1780s tavern in the Moravian Church community which was a trade town.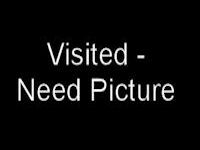 Single Brothers' House (Winston-Salem) - 4/8/1998
This 1769 traditional Germanic half-timber framing house, with a later brick addition, was built to house the Single Brethren, the unmarried men, of the Moravian Congregation of Salem.
State Capitol (Raleigh) - 2/14/2009
Completed during 1840, the Greek Revival building is the main house of government of the state.
USS North Carolina (Wilmington) - 10/26/1994
The lead ship of her class, she participated in every major naval offensive in the Pacific theater to become the most decorated U.S. battleship of the war.
W. T. Blackwell and Company Tobacco Factory (Durham)- 3/21/2015
The 1874 main factory building was best known as the original producer of Bull Durham Tobacco.