---
Lincoln Highway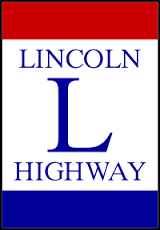 ---
The Lincoln Highway was the first road across the USA. It ran from Times Square in New York City to Lincoln Park in San Francisco through the following states: New York, New Jersey, Pennsylvania, West Virginia, Ohio, Indiana, Illinois, Iowa, Nebraska, Colorado, Wyoming, Utah, Nevada, and California. The Lincoln Highway was America's first national memorial to President Abraham Lincoln, conceived in 1912 and formally dedicated October 31, 1913. The Lincoln Highway became known affectionately as "The Main Street Across America". My brother Ken and I have completed our goal to traverse the Highway east to west in large segments. For the first two we drove to the beginning of the segment; for the remainder it took flying to the start and flying back from the end of the segment. All along the way we did our best to travel the original historic alignments, be they on concrete, brick, gravel or dirt.
For completing the coast-to-coast travel, I earned this certificate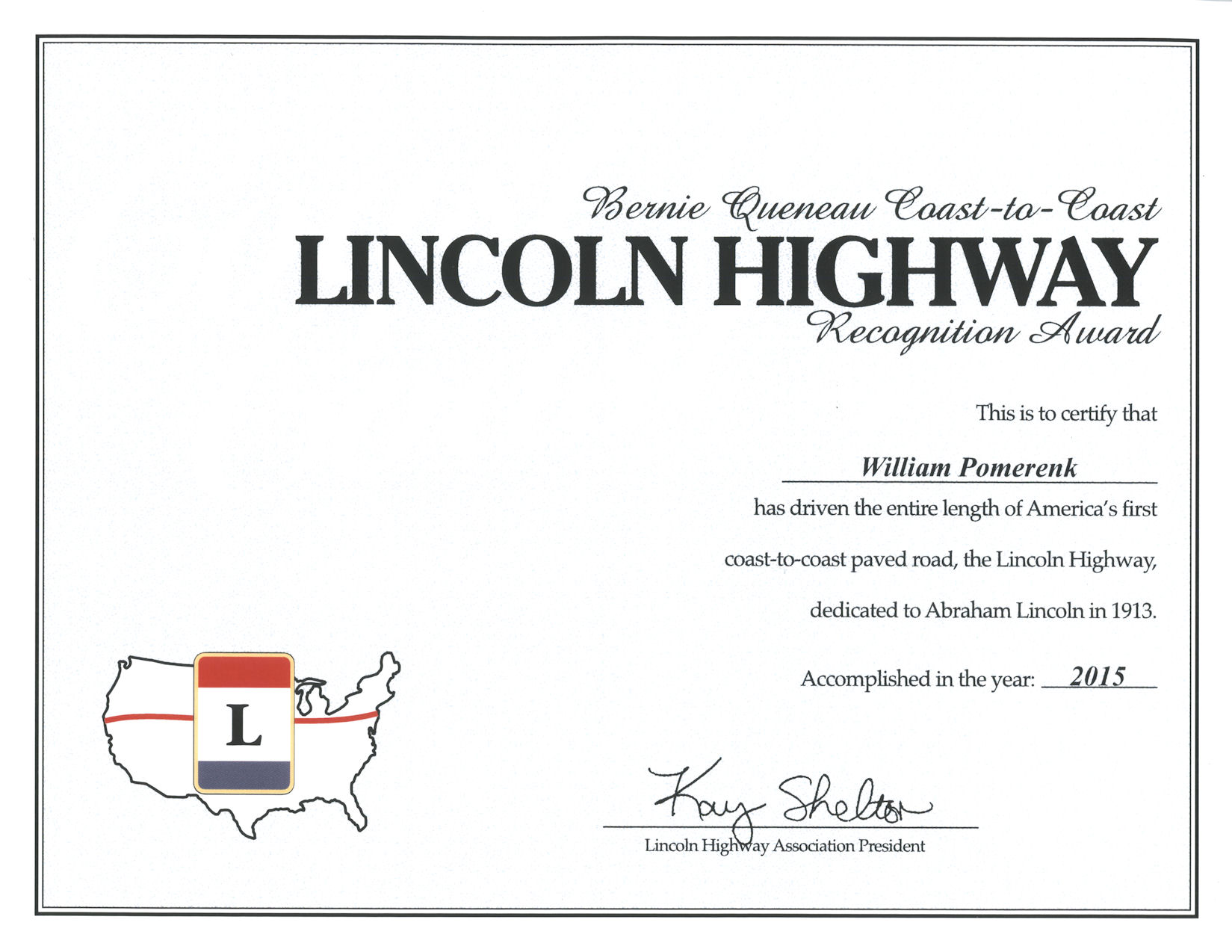 from the Lincoln Highway Association
Below is a map of the route we followed, captured by our GPS.
Here are photos of some of the LH-oriented sites we found along the way:
---
Our traveled route on Google Earth: