---
States with National Historical Parks
---
---
California National Historical Parks
---
Rosie the Riveter/WWII Home Front National Historical Park
5/15/2009 Continued west to Richmond for the Rosie the Riveter WWII Home Front NHP. First stop the marina to look at the RtR memorial, a sculpture with plaques commemorating the contributions of women and others during the war. Also went over to the Victory Ship USS Red Oak Victory, after a very circuitous trip around the shipyards and Ford plant. Although there was no tour on Friday, could still check out the outside (totally alone out here).
A park "sign"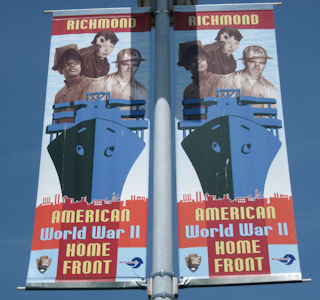 The Rosie the Riveter Memorial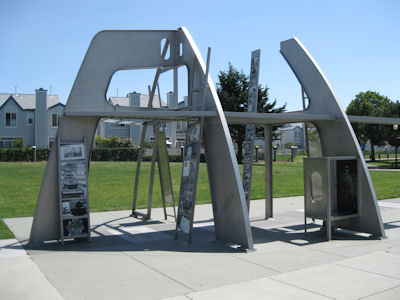 An anonymous "Rosie"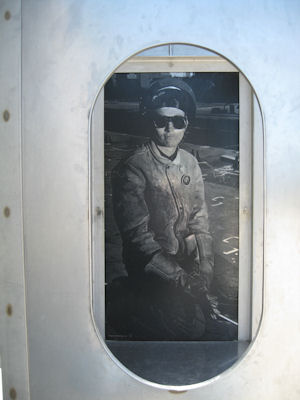 Another park sign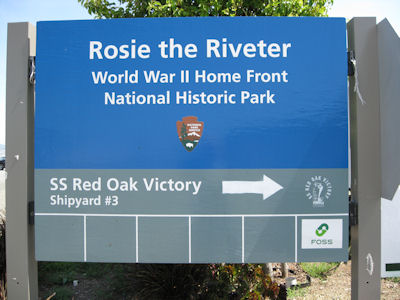 USS Red Oak Victory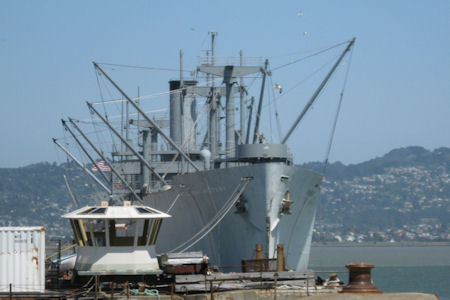 ---
San Francisco Maritime National Historical Park
6/12/1991 Walked to Maritime Museum pier [San Francisco Maritime National Historical Park], toured moored ships (square rig ship [Balclutha NHL], side wheel steam ferry [Eureka NHL], etc. - very interesting).
6/24/2015 We walked down to the beach area for a view of the bathhouse building, one of the representative structures in the Aquatic Park Historic District NHL. The district includes a beach, municipal pier, concessions stand, stadia, speaker towers and the Streamline Moderne-style bathhouse. We also got a good view of some of the NHL ships in the San Francisco Maritime NHP, which also includes the Aquatic Park and is in the Golden Gate NRA. Here Ken put his hand in San Francisco Bay, on a cloudy, breezy and cool day, cool enough that I had on a sweatshirt and light outer jacket. ... we walked back a little to the VC for the NHP, where we found two NHL ship plaques. We then continued onto the pier to check out all the ships, including five NHLs: Eureka – An 1890 side-wheel paddle steamboat which carried commuters between San Francisco and Tiburon during the day and hauled railroad freight cars at night. Hercules – A 1907 oceangoing steam tugboat. C. A. Thayer - One of the last survivors of the sailing schooners in the west coast lumber trade to San Francisco from Washington, Oregon, and Northern California. Balclutha – An 1886 steel-hulled full rigged ship representative of several different commercial ventures, including lumber, salmon, and grain. Alma - An 1891 flat-bottomed scow schooner designed to haul goods on and around San Francisco Bay. We were able to board the Eureka where we noted the many similarities between it and the Port Jeff ferry we just used last week. We also got on the Hercules for a walk around. Continuing east we walked through Fisherman's Wharf, which was insanely crowded, and down the pier which has the USS Pampanito (in the Historical Park) and Jeremiah O'Brien NHLs. The USS Pampanito, Balao-class submarine, completed six war patrols from 1944 to 1945 and served as a Naval Reserve Training ship from 1960 to 1971. .
Part of Aquatic Park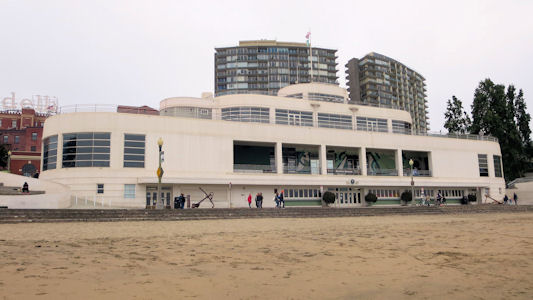 The main pier for the ark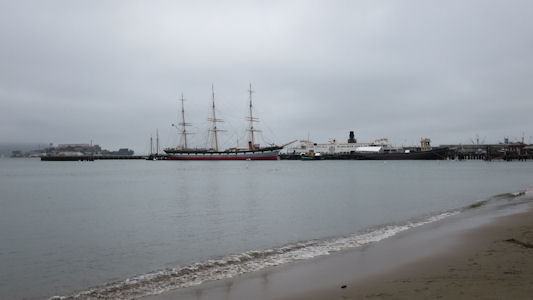 Balclutha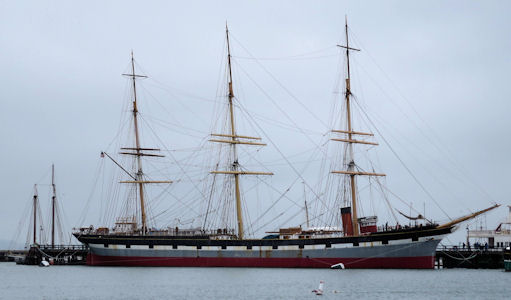 C. A. Thayer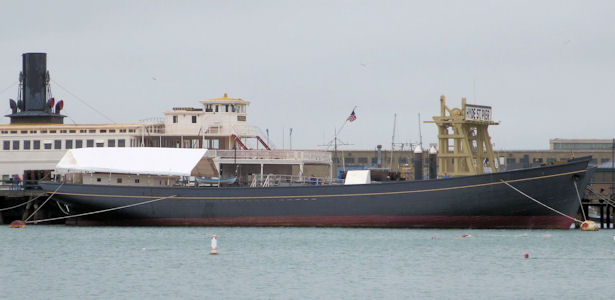 The park sign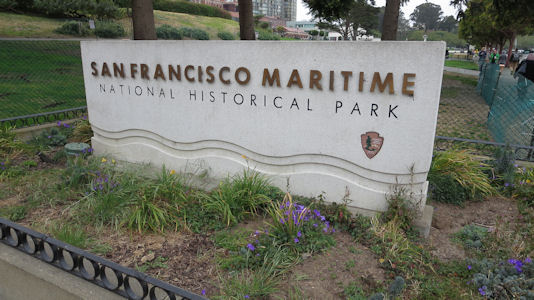 The sign for the VC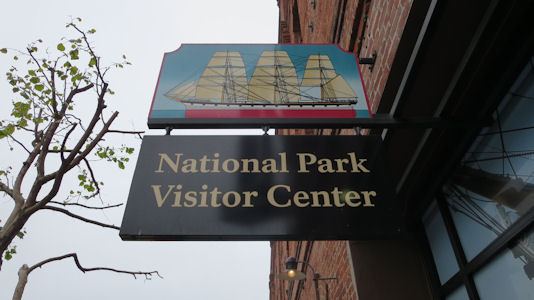 Eureka ...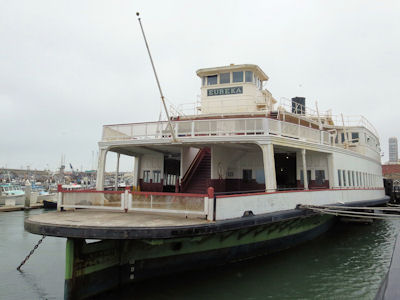 ... with us aboard
Hercules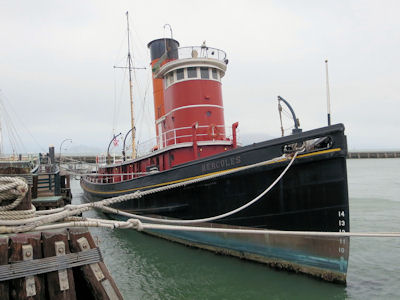 Alma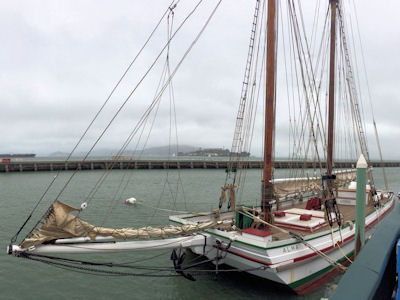 Another view of Balclutha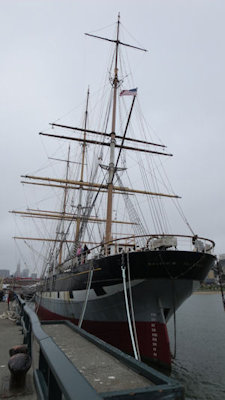 USS Pampanito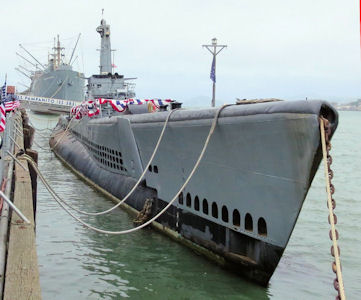 ---