---
States with National Battlefields
---
---
Maryland National Battlefields
---
Antietam National Battlefield
2/15/1997 ... and down to Sharpsburg and the Antietam National Battlefield Site. Small museum, great talk by a ranger about the course and meaning of the battle from a glass wall room where we could see all important points.
The park sign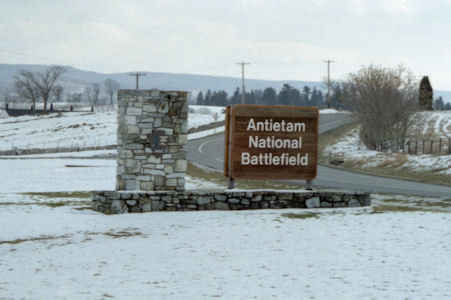 Battlefield, monument and VC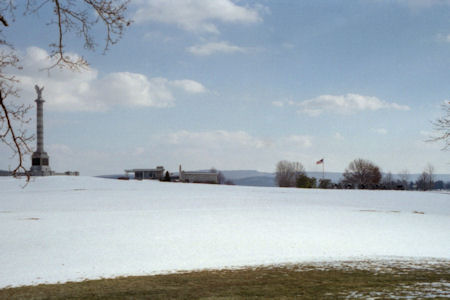 ---
Monocacy National Battlefield
9/20/1996 ... then went to Monocacy National Battlefield [NHL]. Didn't do much here; saw very interesting and informative lighted map showing battle progress. We did stop at one of the battlefield monuments (also learned that one of the Generals - Wallace - later wrote Ben Hur!)
The park sign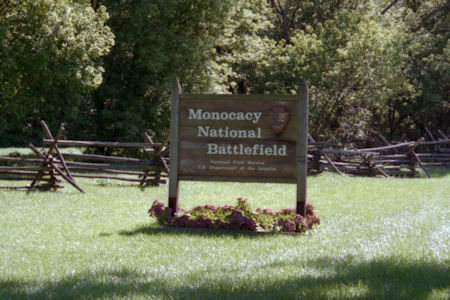 Battlefield area with monument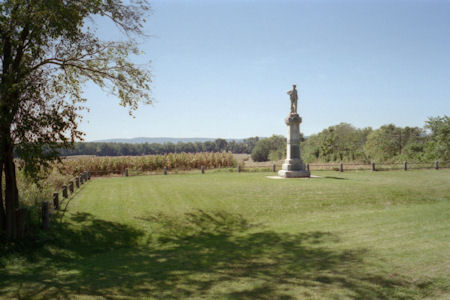 5/26/2016 Monocacy National Battlefield, also in the JTHG NHA as well as an NHL. We went through the park area on the main road looking for a quick representative stop since the day was waning fast, and the best we could do was a commemorative marker to the 14th New Jersey unit, where we took some photos. I was thinking at least I would see something different on my second visit here, but a check of my website revealed a photo of exactly the same thing seen last time!.
The park sign ...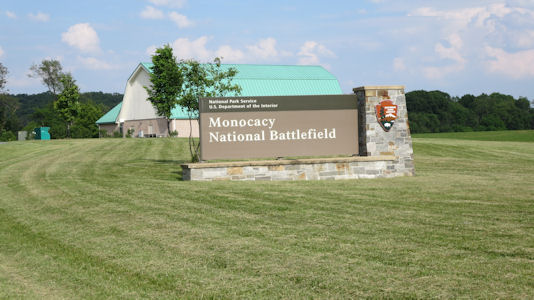 ... and the area we stopped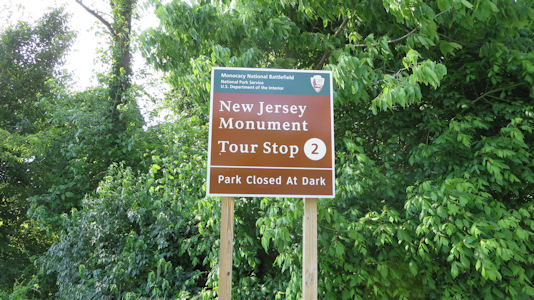 Not much here!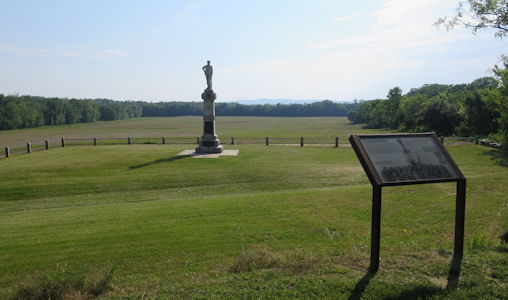 Informative signage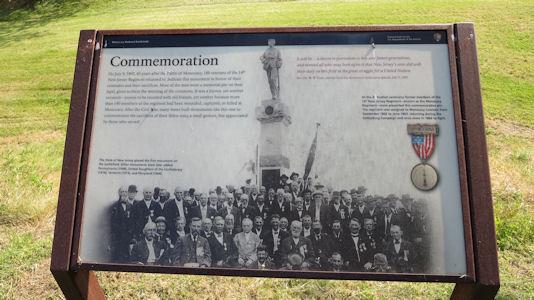 Detail of the statue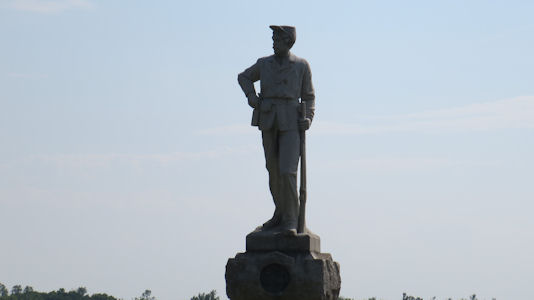 ---