---
States with National Battlefield Parks
---
---
Virginia National Battlefield Parks
---
Manassas National Battlefield Park
9/22/1996 Drove to Manassas (Bull Run) Battlefield. Saw slide show, lit map diorama depicting battle.
The park sign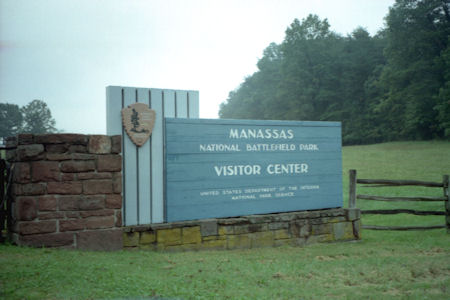 Stonewall Jackson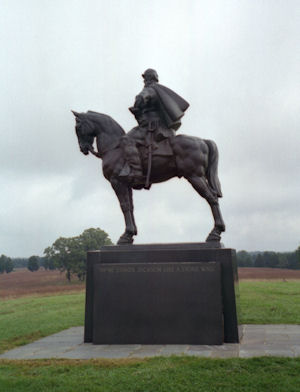 Brawner Farm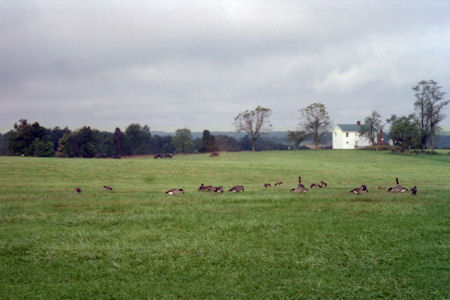 ---
Richmond National Battlefield Park
10/4/97 Drove to the visitor center for Richmond NBP and, after a donut snack on the grounds, saw a very good film about Richmond battles (1862 and 1864-65). Drove out of town to the Cold Harbor battle sites and saw two houses used in the war as headquarters and hospital.
The visitor center and park sign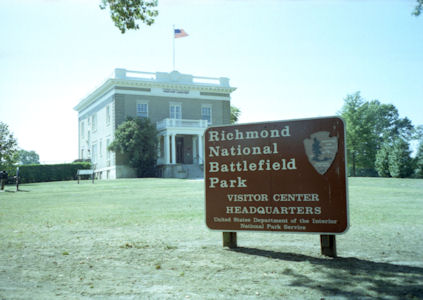 Me at a Cold Harbor house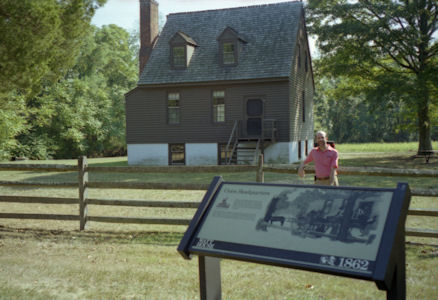 ---