---
National Historic Landmarks
---
---
44 Maine National Historic Landmarks
---
American Eagle (Schooner)(Rockland) - 9/11/2022
A two-masted schooner launched in 1930, she was the last auxiliary schooner (powered by both sail and engine) to be built in Gloucester, MA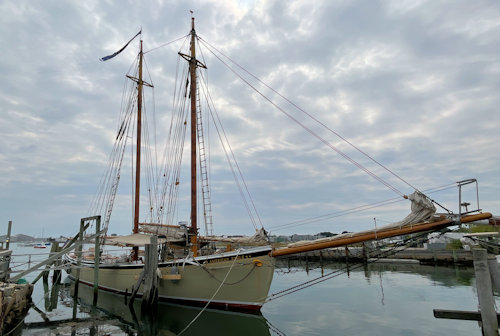 Bowdoin (Arctic Cruiser)( Castine) - 9/10/2022
Built in 1921, she is the only American schooner built specifically for Arctic exploration, making 29 trips above the Arctic Circle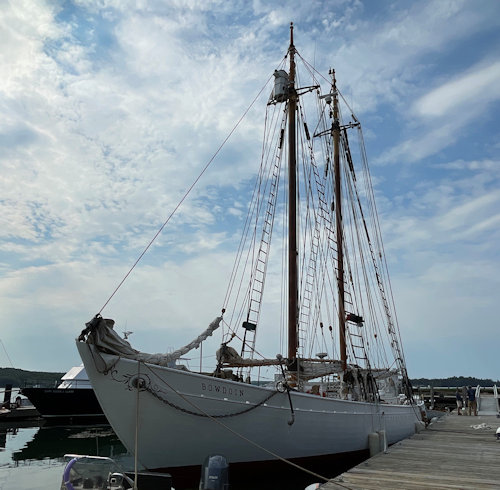 Camden Amphitheatre and Public Library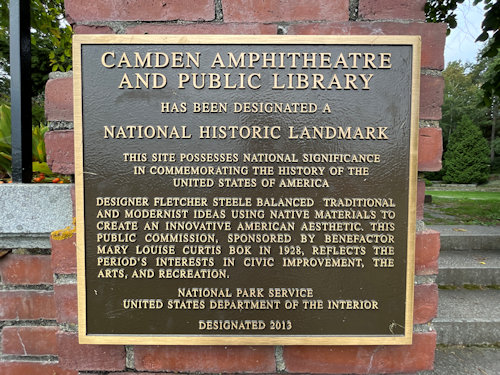 (Camden) - 9/11/2022
The 1928 library's grounds and amphitheatre are recognized as a rare public work by landscape architect Fletcher Steele, and as a forerunner of modern landscape design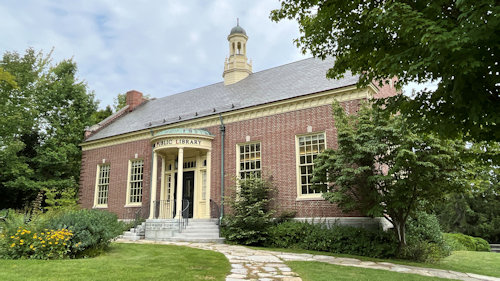 Cushnoc Archeological Site (Augusta) - 9/9/2022
Encompasses the remains of a 17th-century Plymouth Colony post on the Kennebec River for trade with bands of the Abenaki nation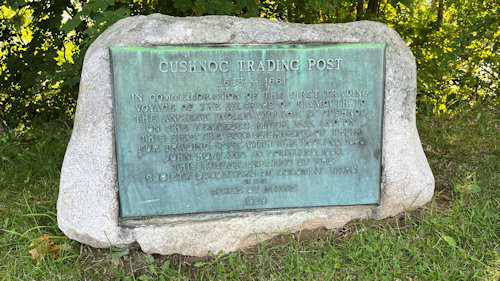 Edwin Arlington Robinson House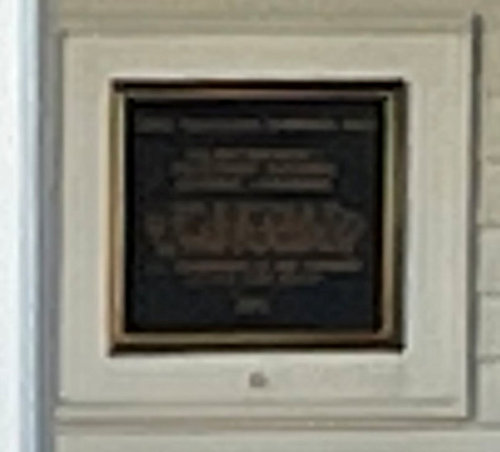 (Gardiner) - 9/9/2022
Known for its association with one of the leading poets of the late 19th and early 20th centuries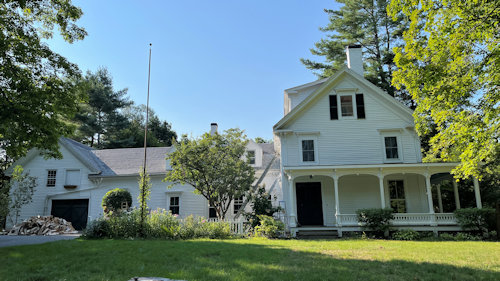 Fort Halifax (Winslow) - 9/10/2022
Originally built as a wooden palisaded fort in 1754, during the French and Indian War, only a single blockhouse survives of the British colonial outpost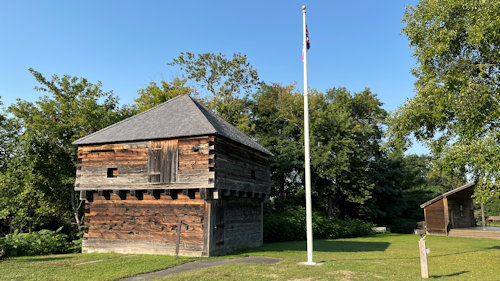 Fort Kent - 6/30/2008
A site significant for its association with the Aroostook War, and the park now features an original log blockhouse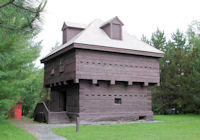 Fort Knox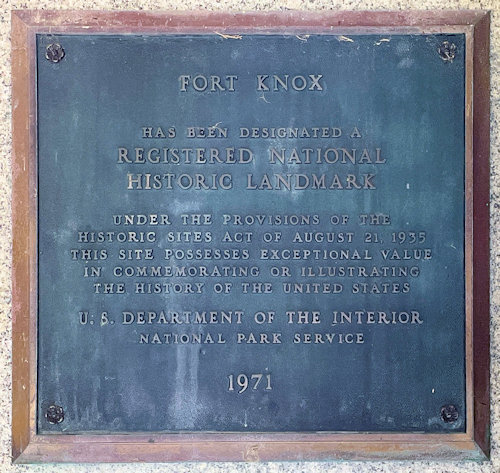 (Prospect) - 9/11/2022
Built between 1844 and 1869, it was the first fort in Maine built entirely of granite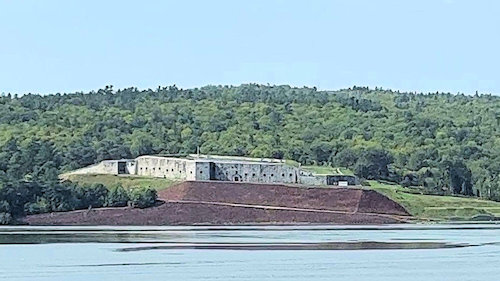 Fort Western (Augusta) - 9/9/2022
Built in 1754 by a Boston land company in what was then a frontier area, this is the oldest wooden fort in the nation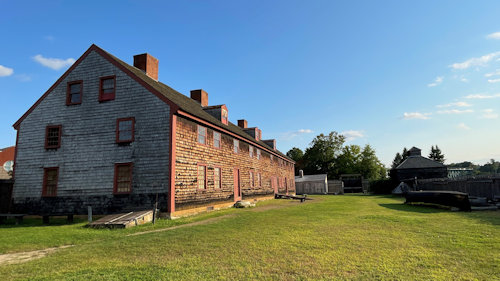 Governor's House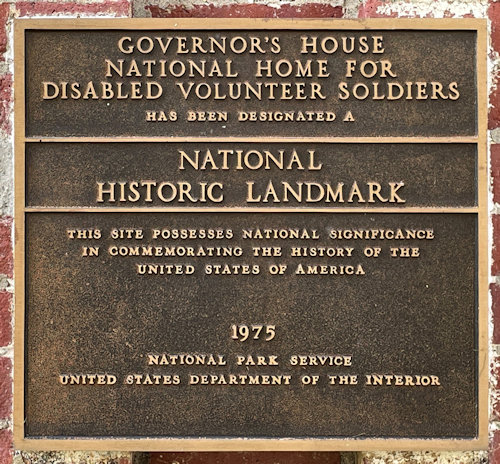 (Togus) - 9/9/2022
The only surviving structure of the first National Home for Disabled Volunteer Soldiers, established in 1866 to serve Civil War veterans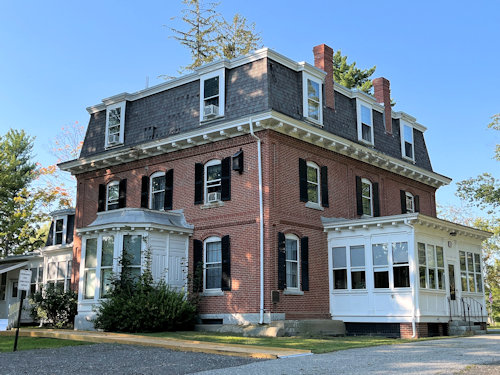 Grace Bailey (Schooner)(Camden) - 9/11/2022
Built in 1882 in Patchogue, New York, she is one of four surviving two-masted wooden-hulled schooners, once the most common vessel in the Atlantic coasting trade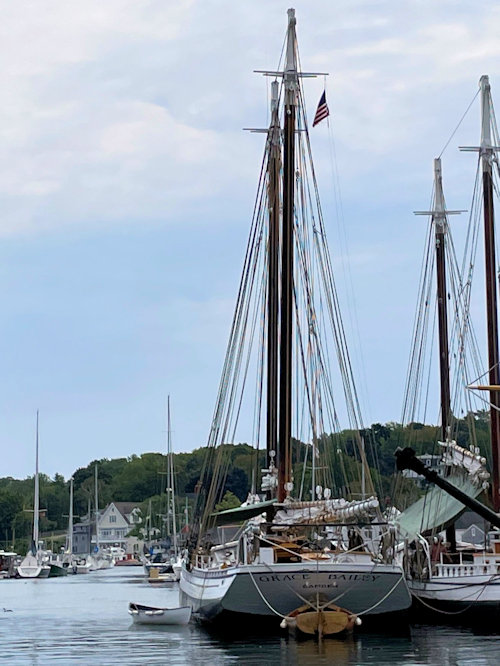 Hamilton House (South Berwick) - 6/13/2021
Built in 1787 by a merchant from Portsmouth, NH, this is a little-altered and high quality late Georgian country house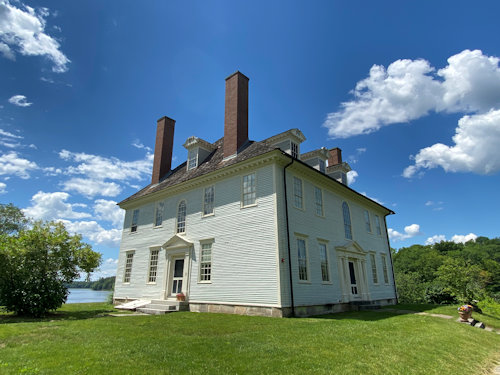 J & E Riggin (Schooner)(Rockland) - 9/11/2022
Built in 1927, she is one of a small number of surviving two-masted schooners, once one of the most common sailing ships in North American waters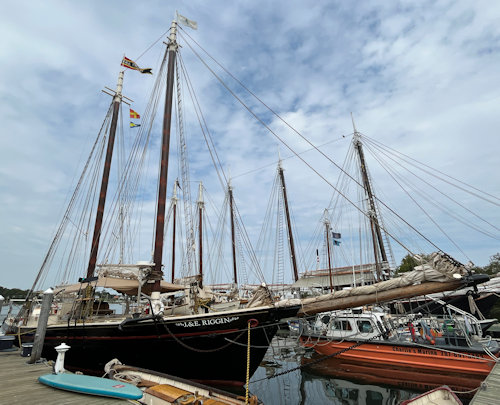 James G. Blaine House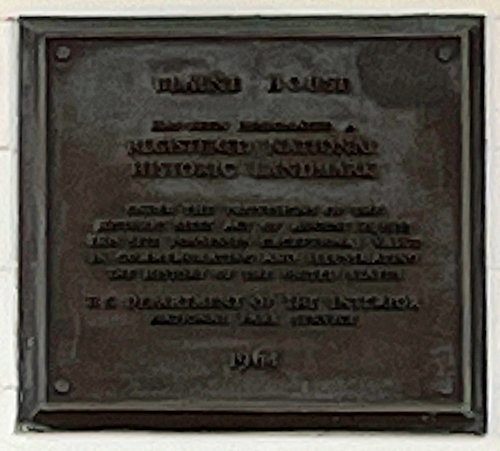 (Augusta) - 9/9/2022
Built in 1833 for a ship's captain, this has been the official residence of the state's governor since 1919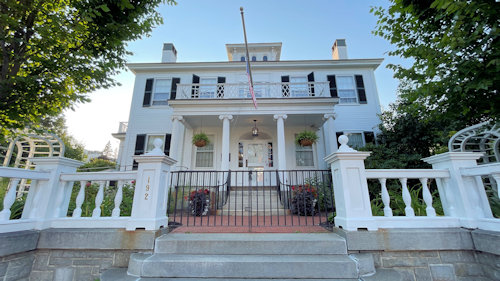 Kennebec Arsenal (Augusta) - 9/9/2022
An 1830s munitions depot during border tensions with neighboring New Brunswick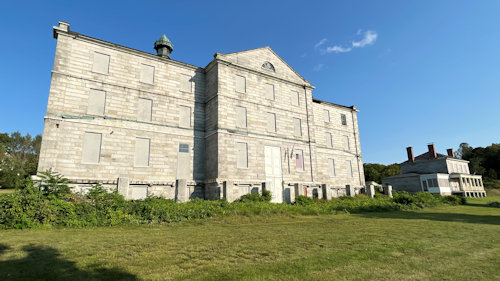 Lewis R. French (Schooner)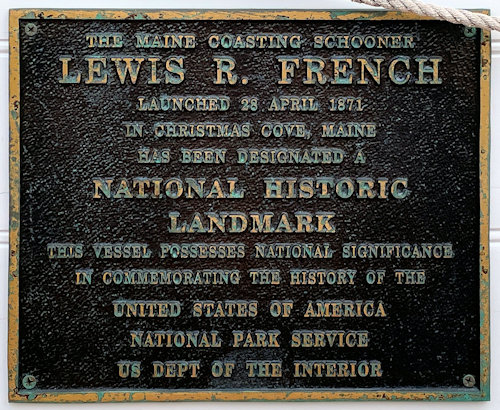 (Camden) - 9/11/2022
A gaff-rigged topsail schooner built in 1871, she is the oldest known two-masted schooner in the U.S.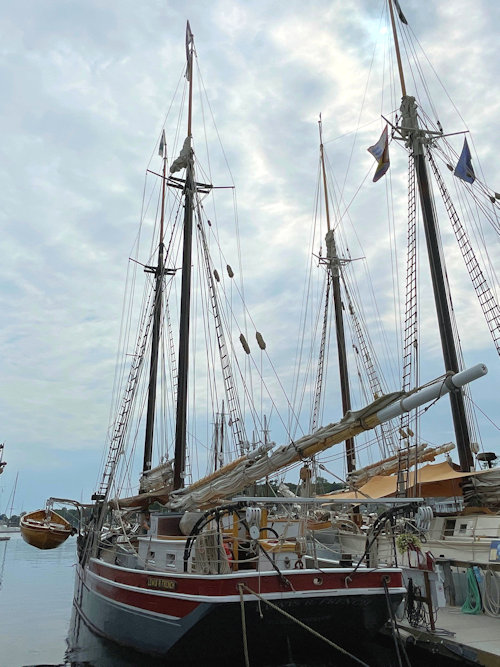 McLellan-Sweat Mansion (Portland) - 9/12/2022
Built in 1800, the house is a well-preserved Federal style brick townhouse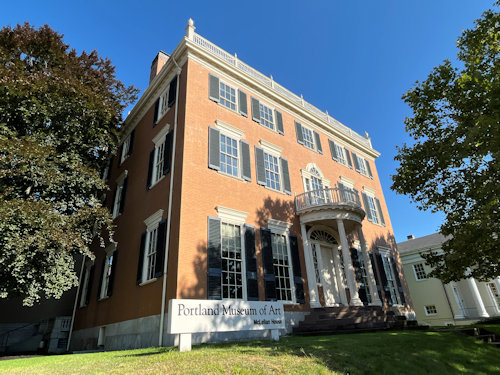 Mercantile (Schooner)(Camden) - 9/11/2022
Built in 1914-16, this once-common two-masted cargo schooner is one the few such vessels still afloat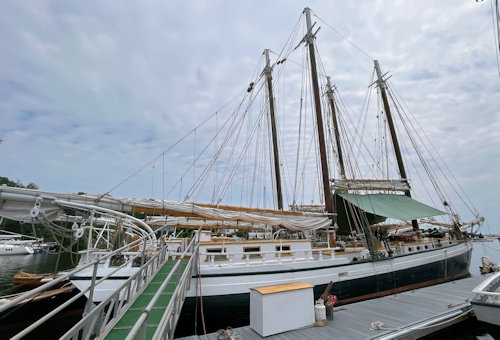 Lady Pepperell House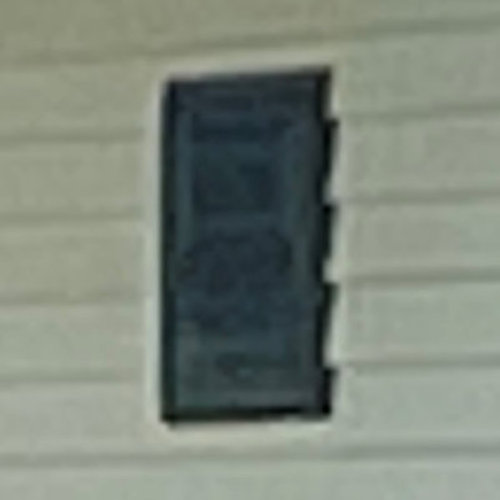 (Kittery Point) - 6/13/2021
Built in 1760 by the widow of Sir William Pepperrell, the only colonial American to be honored with a baronetcy, the house is one of the finest examples of Georgian architecture in New England.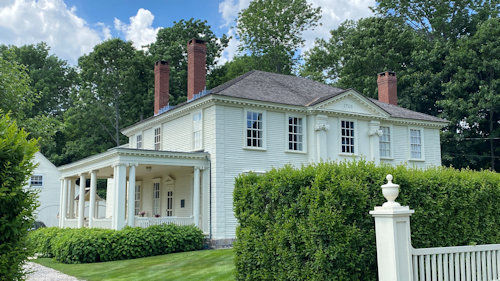 McIntire Garrison House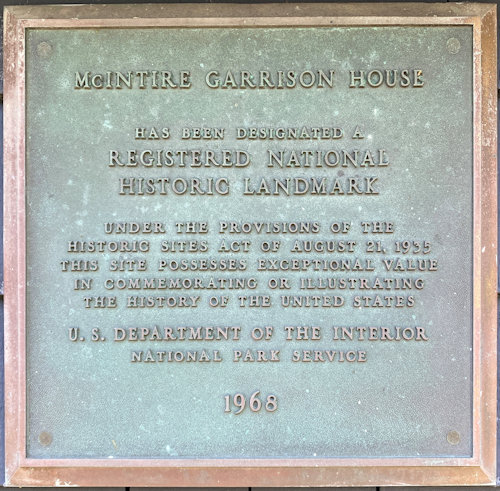 (York) - 6/13/2021
An extremely rare well-preserved example of a New England colonial log garrison house, built by settlers for defense against Native American attacks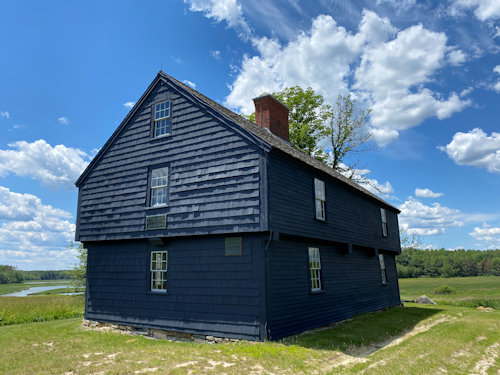 Morse-Libby Mansion (Portland) - 9/12/2022
Noted for its American residential architectural significance as a particularly well-preserved Italianate mansion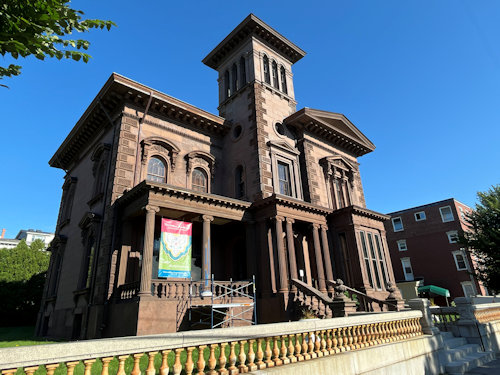 Neal Dow House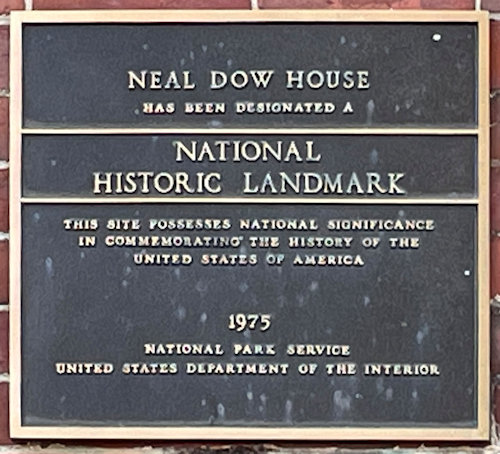 (Portland) - 9/12/2022
Built in 1829 for the noted politician and prohibitionist, author of the "Maine Laws"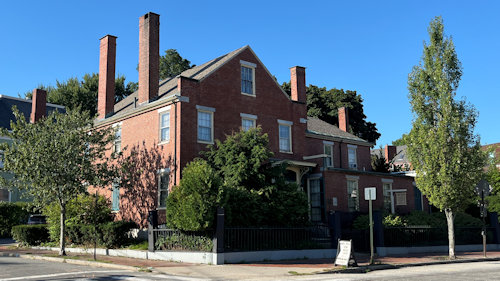 Nickels-Sortwell House (Wiscasset) - 9/11/2022
Built in 1807 by a wealthy ship's captain the house is an exceptionally high-quality example of the Federal style of architecture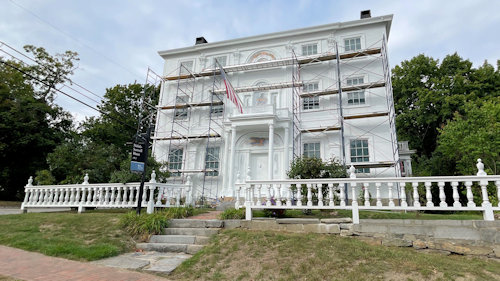 Norridgewock Archeological District (Norridgewock) - 9/10/2022
One of several sites associated with the settlement, the name for which is both an Indigenous village and a band of the Abenaki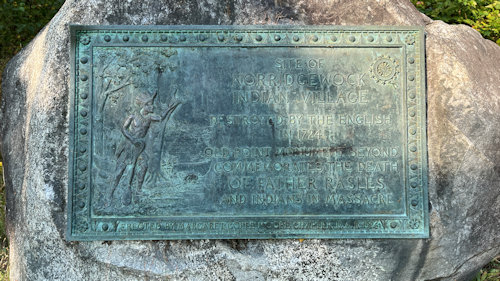 Old York Gaol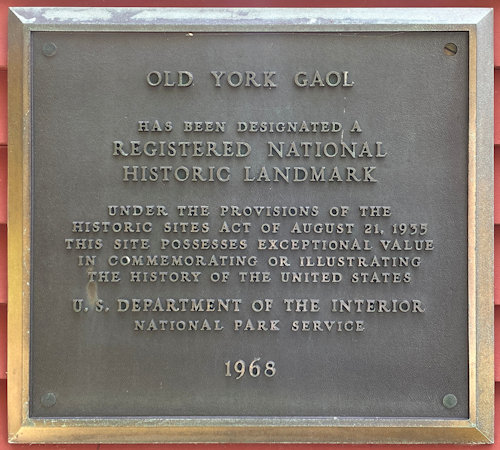 (York) - 6/13/2021
The original portion of the jail was constructed using timbers from the earlier York jail built in 1656; the largely wood frame structure has had a long evolutionary history of growth and change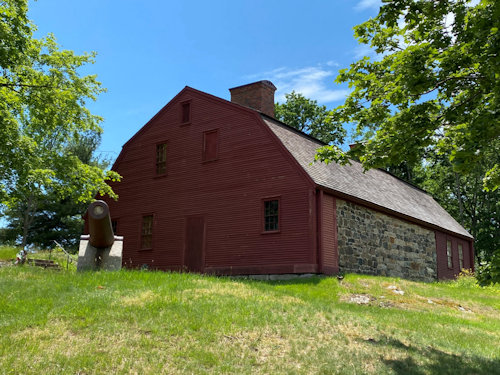 Olson House (Cushing) - 9/11/2022
A 14-room Colonial farmhouse made famous by its depiction in Andrew Wyeth's painting Christina's World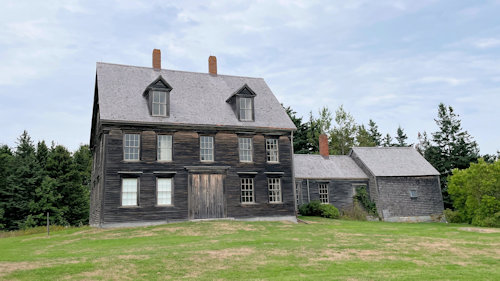 Parker Cleaveland House (Brunswick) - 9/11/2022
This was the home, from 1806 to 1858, of the noted mineralogist and professor at nearby Bowdoin College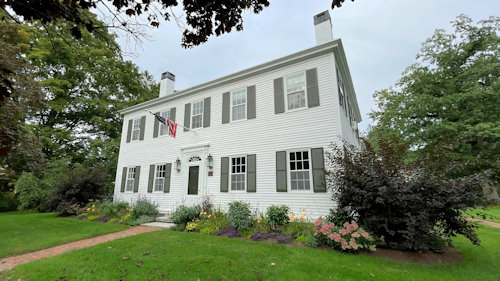 Pentagoet Archeological District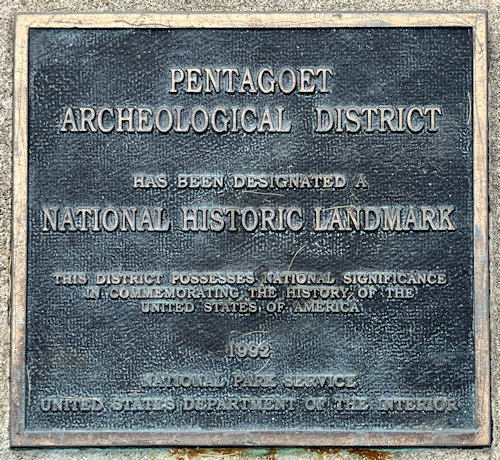 (Castine) - 9/10/2022
The site of Fort Pentagoet, a 17th-century fortified post established by fur traders of French Acadia for trade with the local Abenaki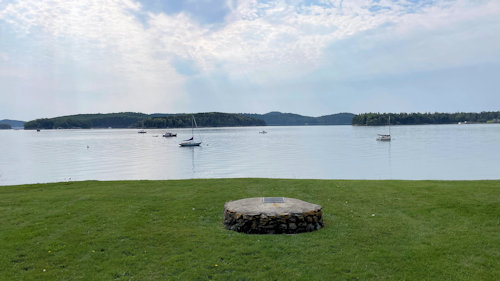 Perkins Homestead (Newcastle) - 9/11/2022
Known for its association with the life of the first woman to hold a position in the U.S. Cabinet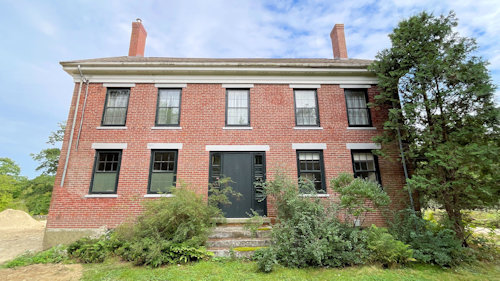 Portland Observatory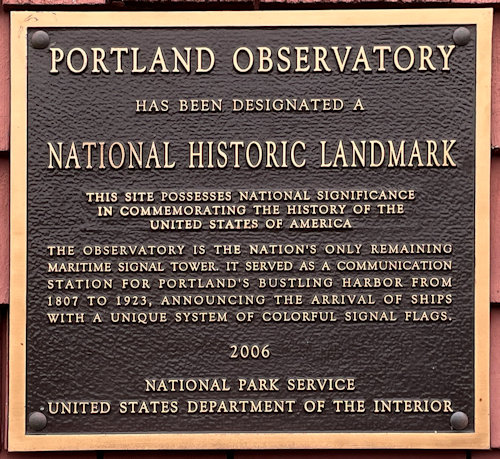 (Portland) - 9/11/2022
Built in 1807, it is the only known surviving maritime signal tower of its type in the U.S.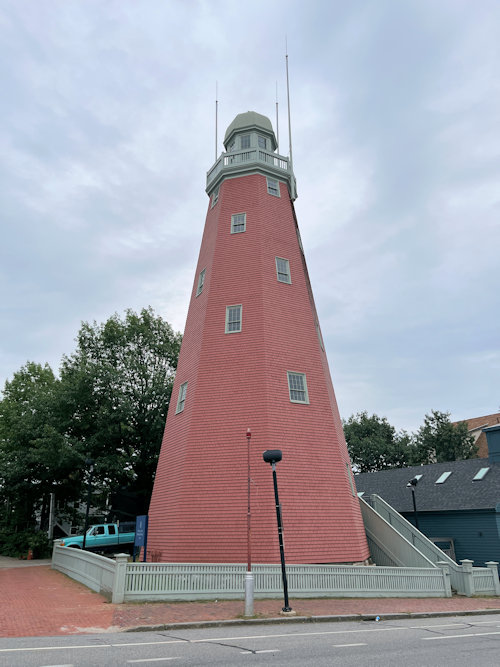 Sabbathday Lake Shaker Village (New Gloucester) - 9/9/2022
Established by a group of Shaker missionaries in 1782, this is the last active Shaker community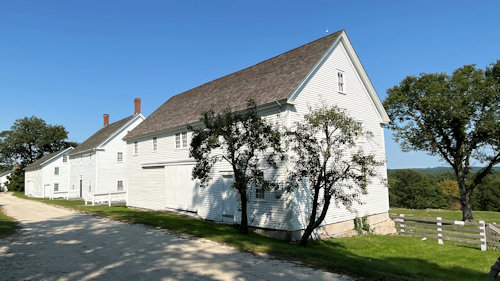 Sarah Orne Jewett House (South Berwick) - 6/13/2021
The 1774 Georgian house is known for its lifelong association with the author whose influential work exemplified regional writing of the late 19th century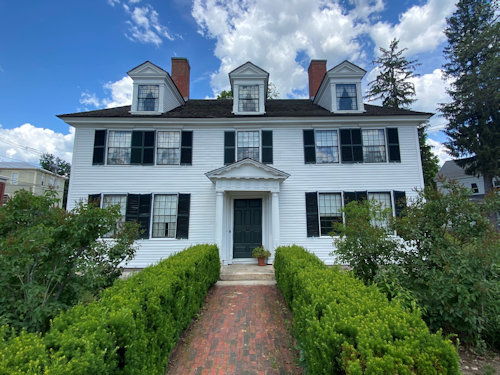 Stephen Taber (Schooner)(Rockland) - 9/11/2022
A two-masted schooner, built in 1871, and one of a small number of surviving schooners originally built for the Atlantic coasting trade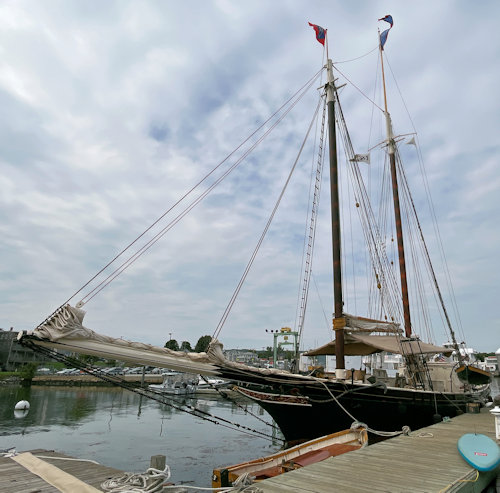 Tate House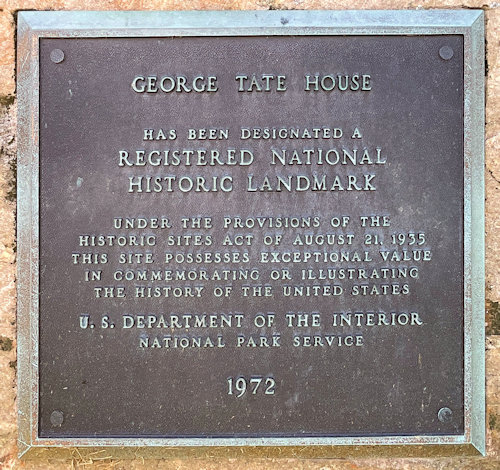 (Portland) - 9/12/2022
Built in 1755, this is a rare surviving example of a once-common colonial housing form, the clerestory gambrel roof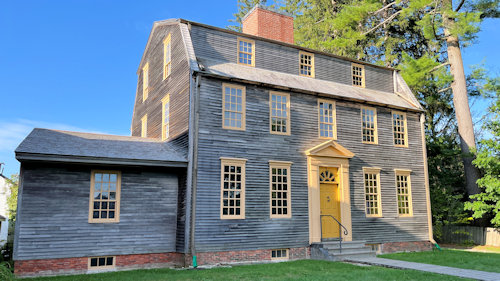 Thomas Brackett Reed House
(Portland) - 9/12/2022
The 1876 home is known for its association with the Speaker of the House of Representatives, creator of Reeds Rules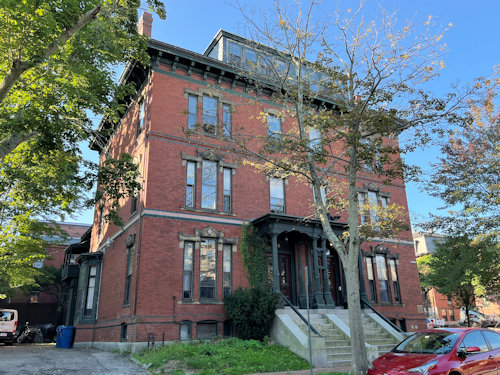 Victory Chimes (Schooner)(Rockland) - 9/11/2022
This 1900 three-masted schooner is the last surviving Chesapeake ram rig cargo schooner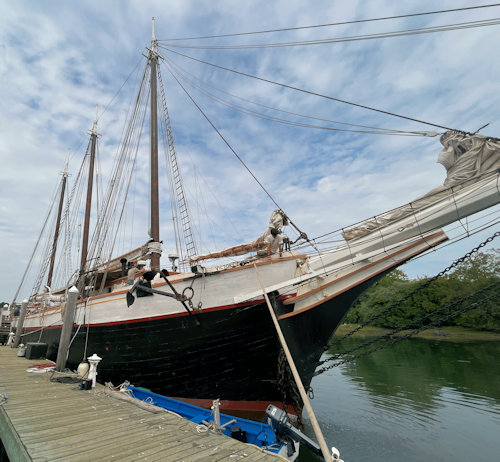 Wadsworth-Longfellow House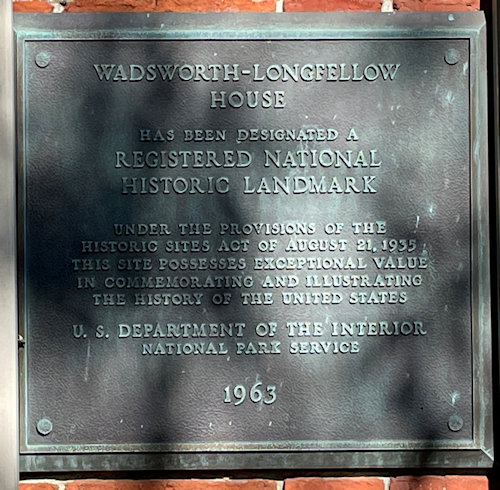 (Portland) - 9/12/2022
Built in 1785, it is the oldest standing structure on the Portland peninsula and the childhood home of American poet Henry Wadsworth Longfellow