---
State Parks
---
---
Indiana State Parks
---
Falls of the Ohio State Park
4/24/2021 Quickly in the car and, still in Clarksville, down to the Ohio river following the Lewis & Clark NHT auto route to Falls of the Ohio State Park. Weather was overcast and threatening, but luckily the forecast rain held off until we were heading back to the airport later on. We had been here years ago, but without the landscaping and visitors center that is here now. We were here this time to see the statue of Lewis and Clark, a spot on the L&C NHT [IN]. Lewis traveled down the Ohio from Pittsburgh to meet up with Clark, collect a team and supplies, and set out on their exploration of the West.
On the L&C NHT on the way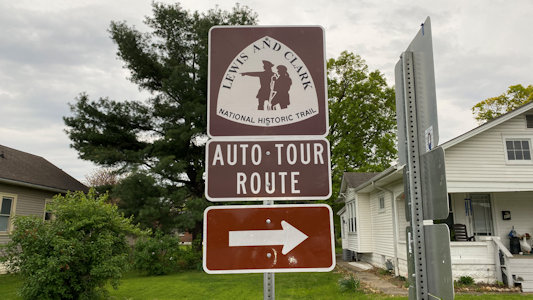 Lots of signs ...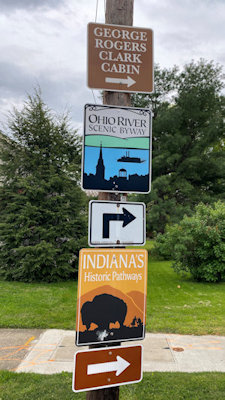 ... including the NSB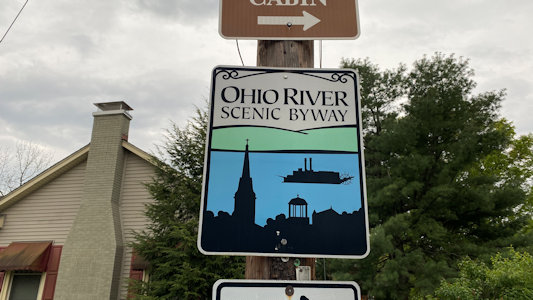 A 360 of the park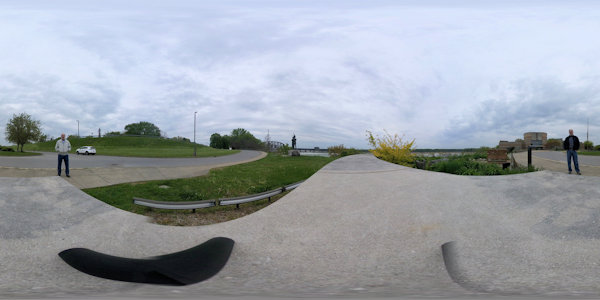 L&C monument statue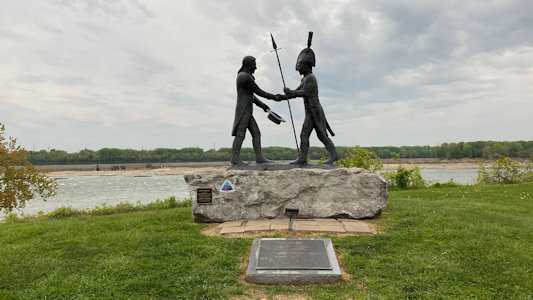 A little closer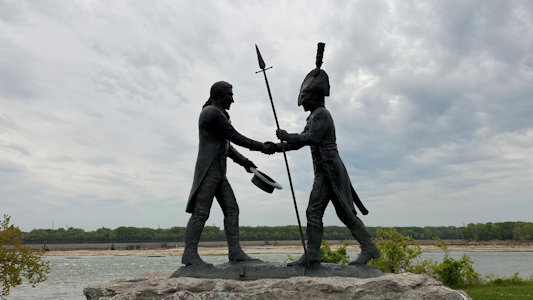 A blaze for the NHT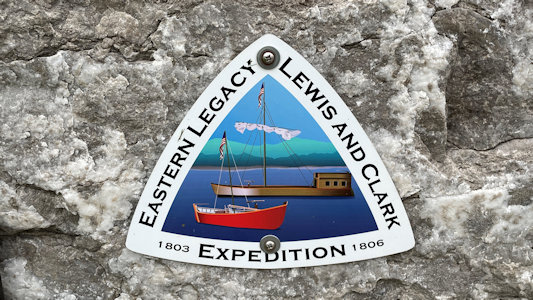 Setting out to explore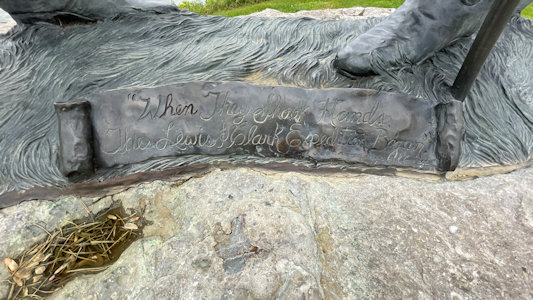 A handshake to make it official
A look at the falls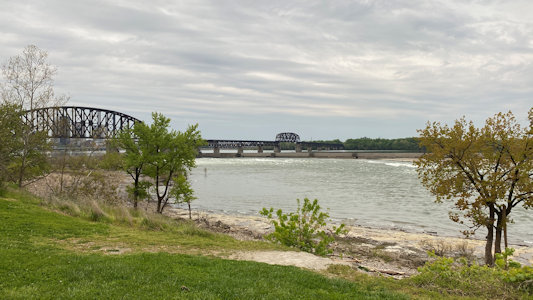 Ken, me, and L&C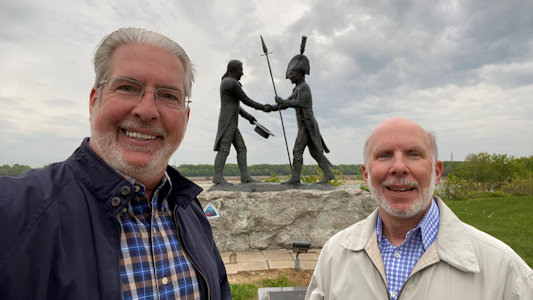 ---
Lanier Mansion State Historic Site
4/24/2021 Last we went to Lanier Mansion NHL and SHS. Completed and occupied in 1844, it was the home one of Madison's pioneers, a lawyer and banker, becoming the president of the Madison Branch of the State Bank of Indiana and a major investor in Indiana's first railroad. The striking mansion is on a large property with gardens and open field behind it. We spent some time with photos, including a new walking 360° video.
The park sign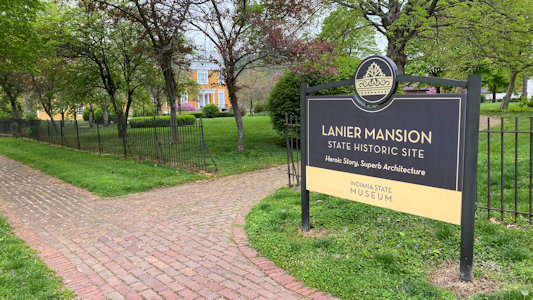 A couple of looks ...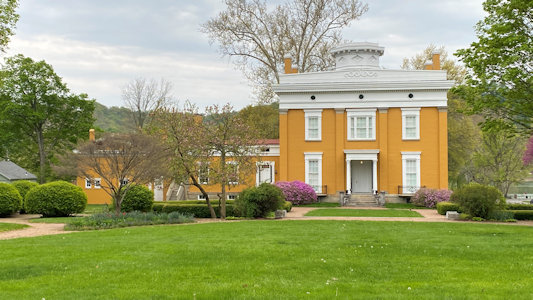 ... at the mansion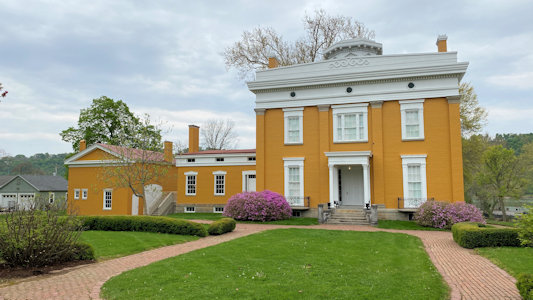 Ken and me out front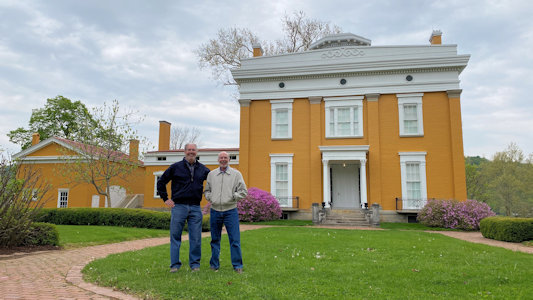 Some architectural detail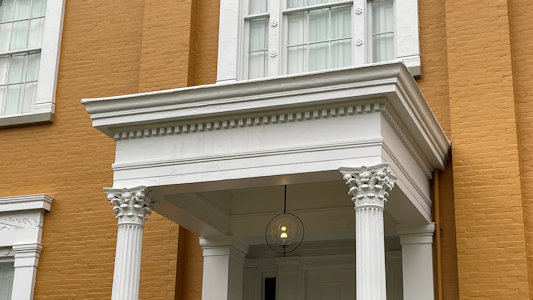 The mansion is on ...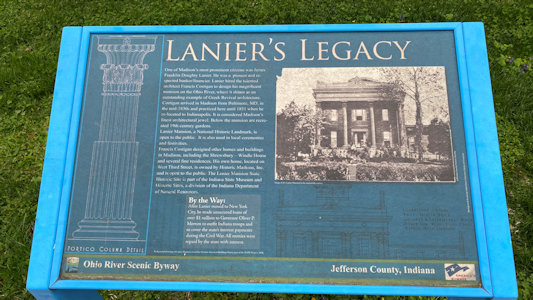 ... the NSB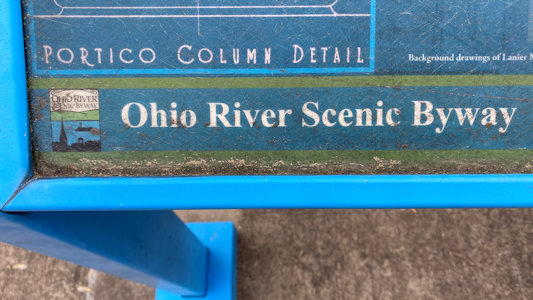 Heading down towards the river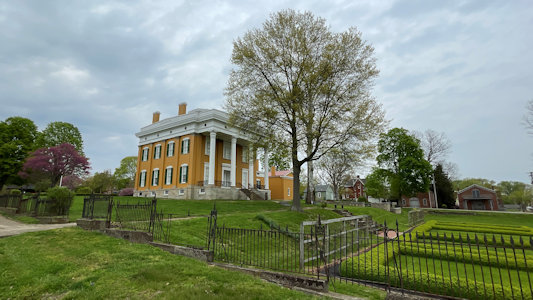 A view from the garden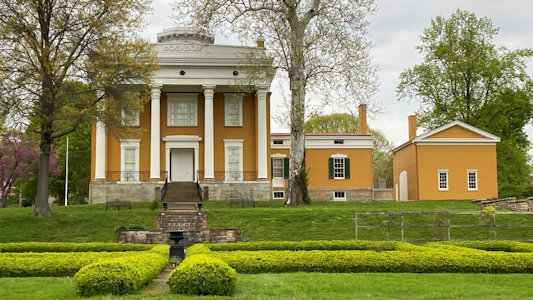 ---
Levi Coffin House State Historic Site
6/2/2017 In Richmond we took a detour 10 miles north off the NR to Fountain City and the Levi Coffin House NHL and State Historic Site. The home became known as the "Grand Central Station" of the Underground Railroad because it was where three of the escape routes converged and the number of slaves who passed through it. Just photos here, then headed back to the NR ...
One view of the house ...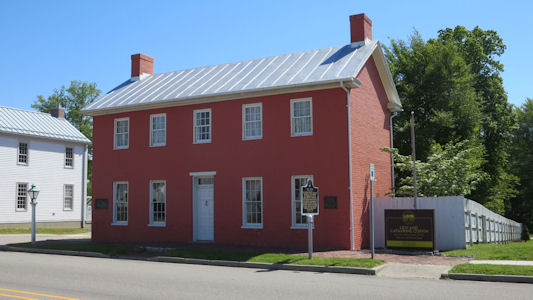 ... and another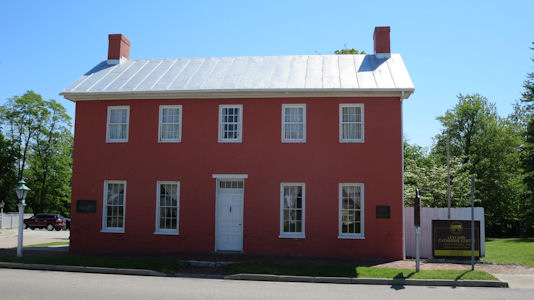 information sign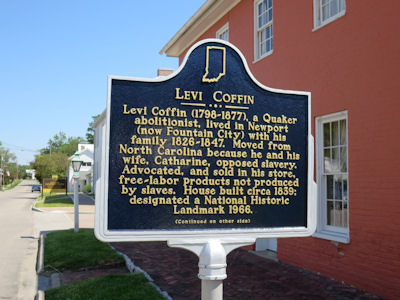 A look inside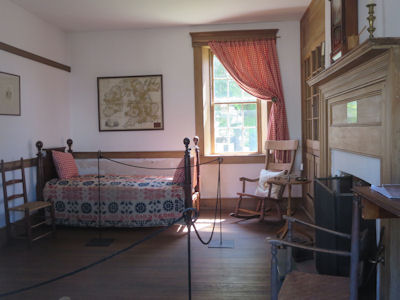 Ken photoing ...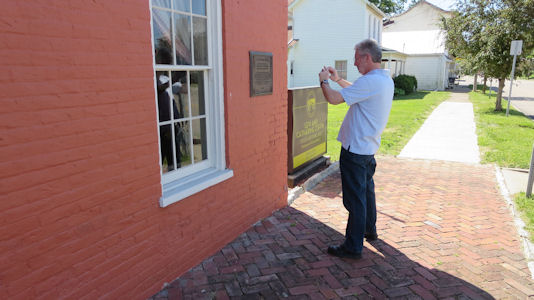 ... the NHL plaque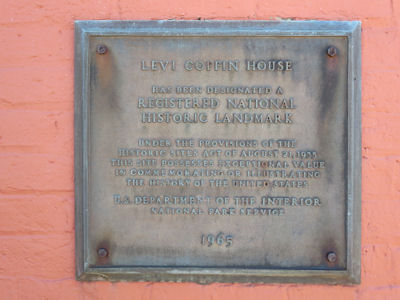 Me on the Railroad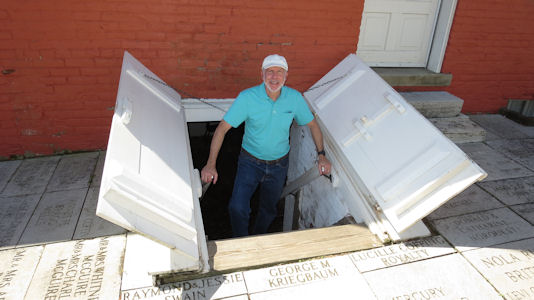 A view from the back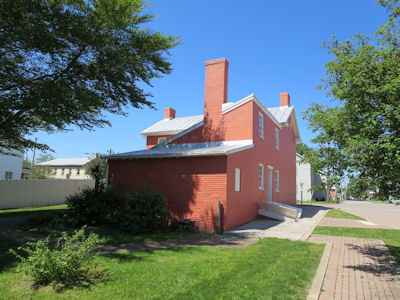 ---