---
State Parks
---
---
Virginia State Parks
---
Mason Neck State Park
9/25/2021 Went southeast a way to the tip of Mason Neck to Mason Neck State Park on a gorgeous day that started crisp and quickly got comfortably warm. Other than the pretty views of the water here, the goal was a spot on the Star-Spangled Banner NHT [VA], and I found the interpretive signage I was looking for. Here, the trail actually runs down the Potomac, with the signage noting ... "British warships as they withdrew down the Potomac after occupying Alexandria". On the way out, I stopped for a photo of what I thought was the SSB trail blaze, and it turned out to be for the Potomac Heritage NST [VA]. Bonus! It turns out the trail runs along most of the road I came in on.
The park sign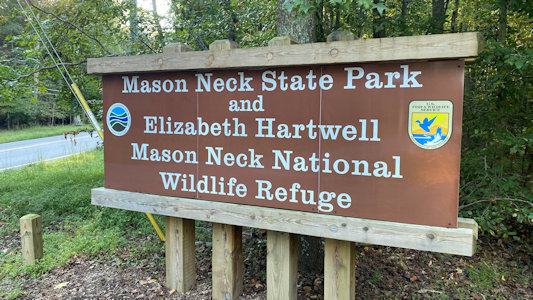 A look west over the water ...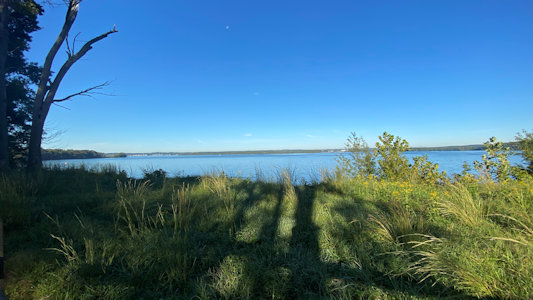 ... and alittle zoomed in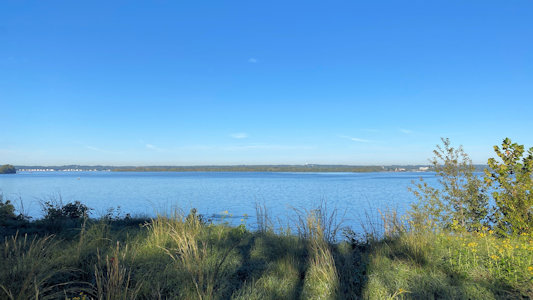 NHT info ...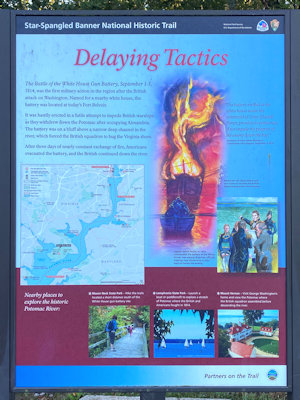 ... with emblem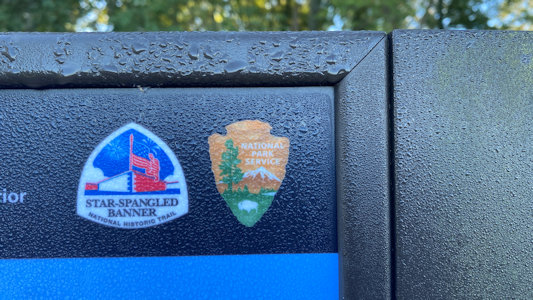 Map of the area ...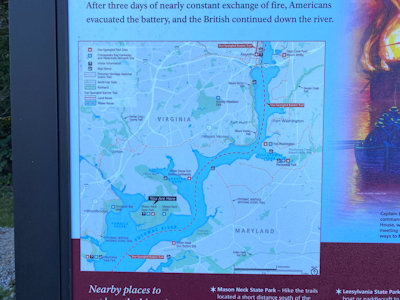 ... and where I am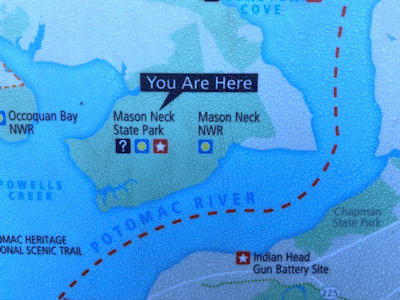 More NHT info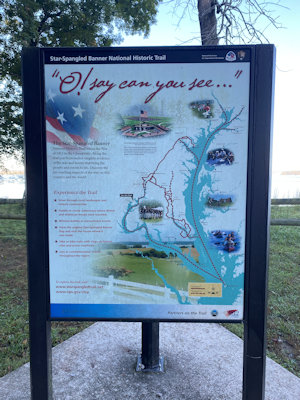 My enjoying the views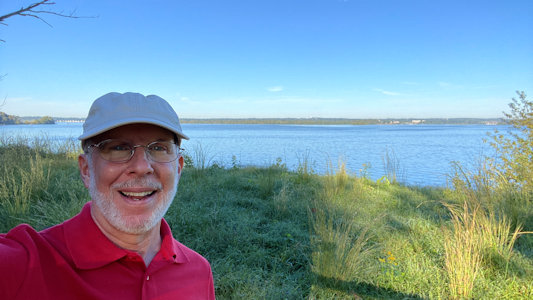 Bonus stretch ...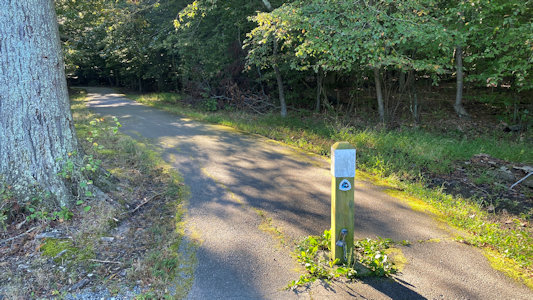 ... of Potomac Heritage NST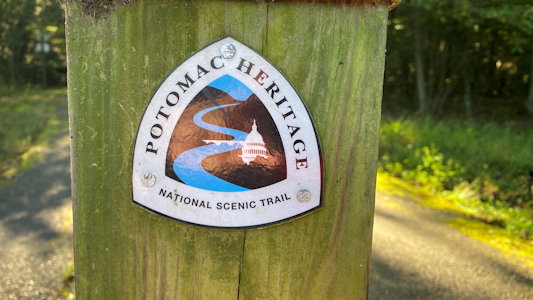 ---
Shenandoah River State Park
5/27/2022 Further south I entered Shenandoah River State Park and drove to the canoe launch spot on the river. This was to take credit for Thunderbird Archeological District NHL. The area consists of three sites which provide a stratified cultural sequence spanning Paleo-Indian cultures through the end of Early Archaic times with scattered evidence of later occupation. The spot was very pretty, watching the river drift by under the trees, with only river photos to take credit for the site.
The park sign ...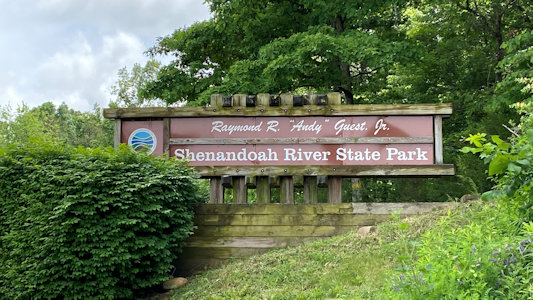 ... and at the canoe launch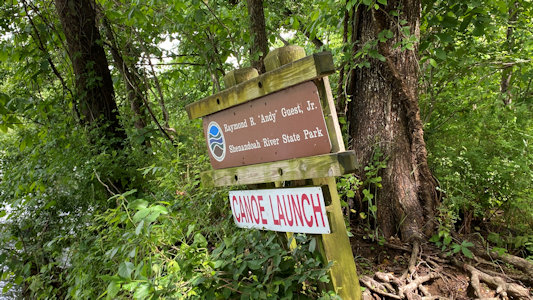 The NHL area ...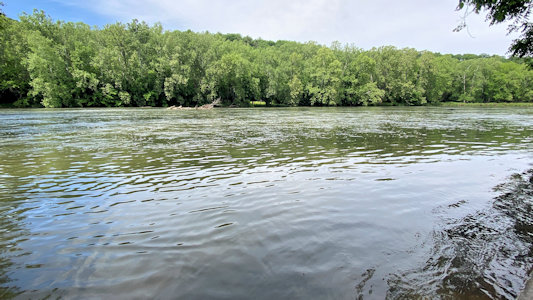 ... on the Shenandoah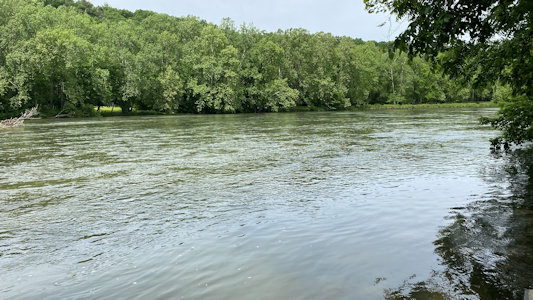 ---