---
State Parks
---
---
Wyoming State Parks
---
Fort Bridger State Historic Site
6/1/2013 Fort Bridger State Historic Site - Oregon National Historic Trail. We did check that section out, but were more interested in the restored LH Orange & Black Cabins. These were from the 1930s, and featured a little cabin with an attached car port, all with electricity. There was also a Marker here.
The park sign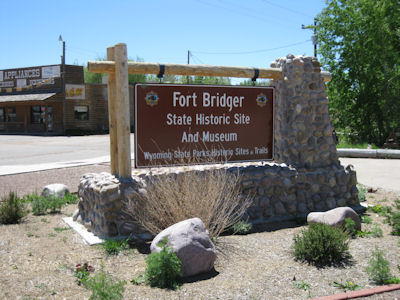 The historic fort area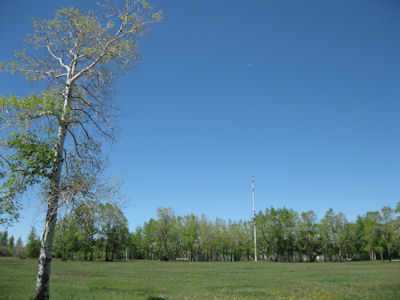 Me on a bandstand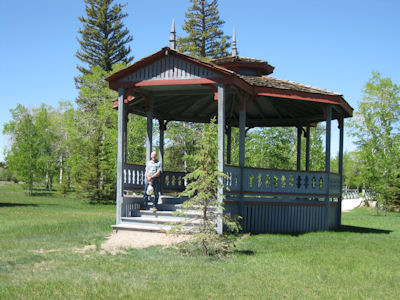 The LH Cabins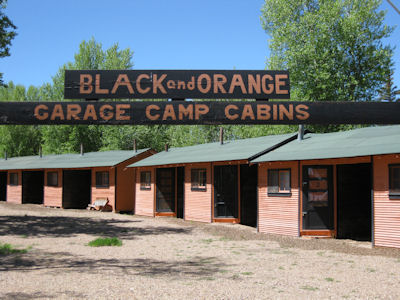 A panorama of the camp

Inside a cabin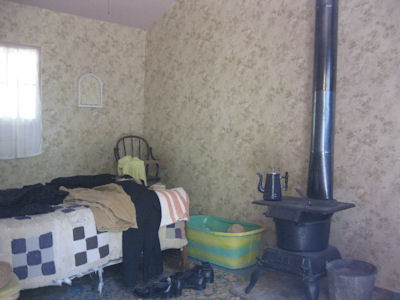 ---
Fort Fred Steele State Historic Site
5/31/2013 Fort Steele SHS ghost town – an 1868 fort originally to protect the UP against Indian attack. We could see a few buildings and the foundation areas of more. There was also signage indicating where the LH passed through here.
The park sign
A nice panorama of the open park site

One of the few buildings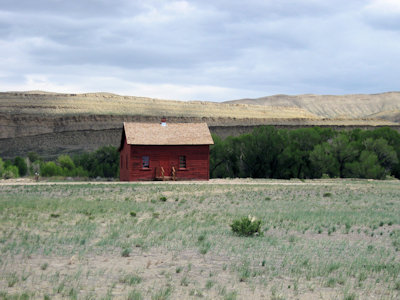 A site map ...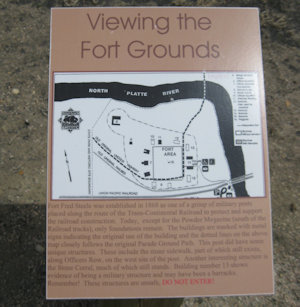 ... with the Lincon Highway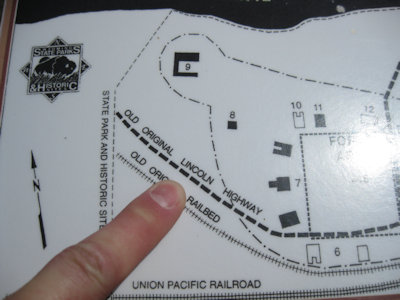 A panel about the LH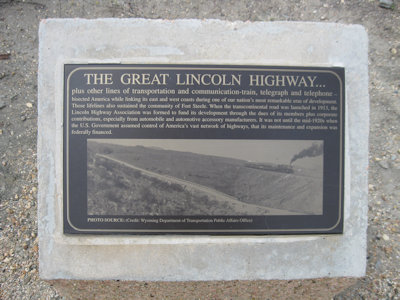 ---
Register Cliffs State Park
9/24/2004 Oregon National Historic Trail
---