---
United States Fish and Wildlife Service
---
---
New York USFWS
---
Montezuma National Wildlife Refuge
7/29/2012 ... then went to Montezuma NWR. The day is really beautiful. Went up on an observation tower, then drove the loop road, at one point right along the Thruway. Not much wildlife in mid-summer, but did see some ducks and geese on a pond in a marshy area.
The park sign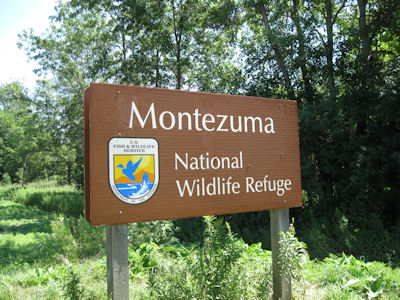 A long view over the area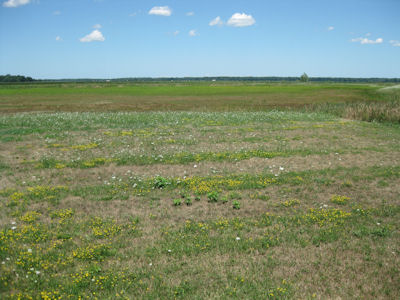 The tower ...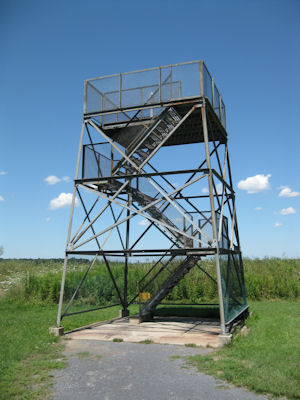 ... with me on it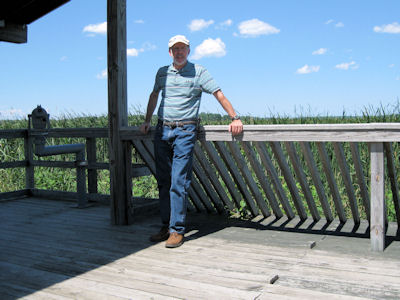 A telescope ...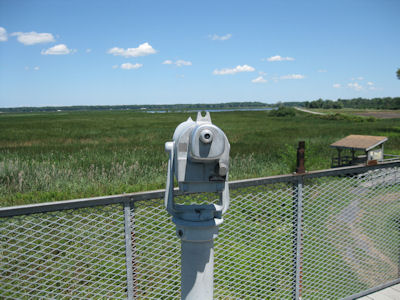 ... and view from it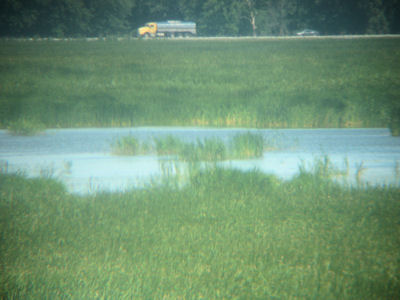 Looking over the pond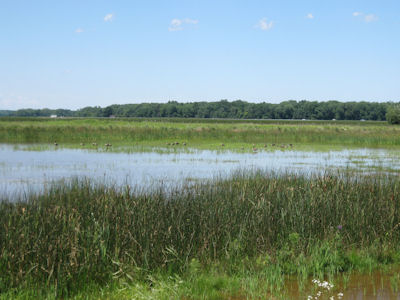 ---
Oyster Bay National Wildlife Refuge
5/1/1991 This log entry is a somewhat arbitrary entry to acknowledge Oyster Bay (The Congressman Lester Wolff) NWR. This date was the launch of Current Sea, the start of over ten years of boating in the NWR, including cruising, water skiing, fishing and sailing, throughout the main NWR area as well as Mill Neck Creek.
5/21/1992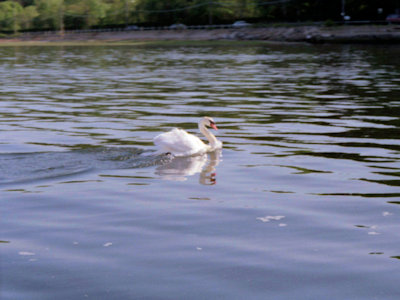 7/5/1995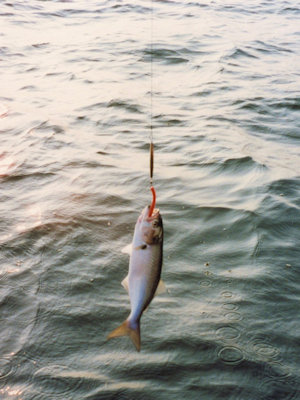 7/5/1995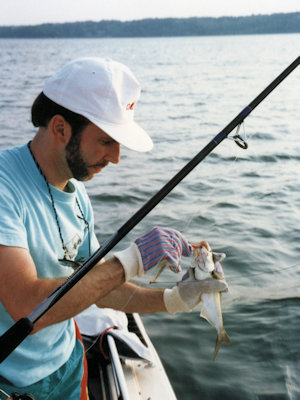 7/5/1995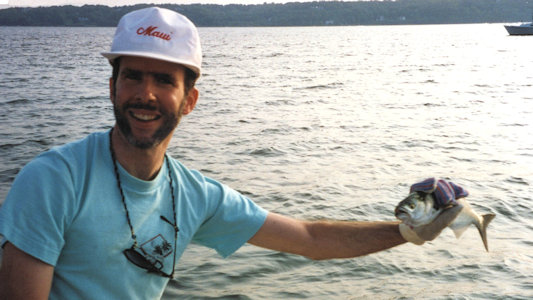 11/1/1998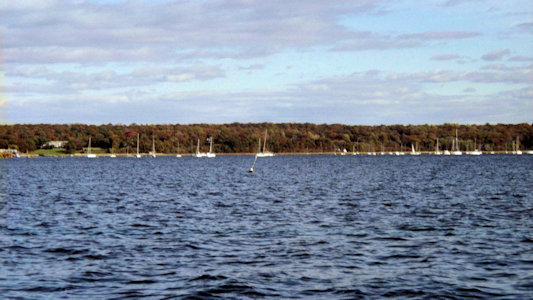 6/9/2000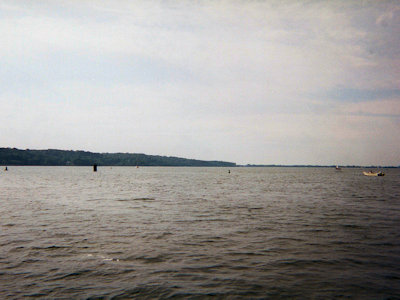 10/25/2000
6/14/2001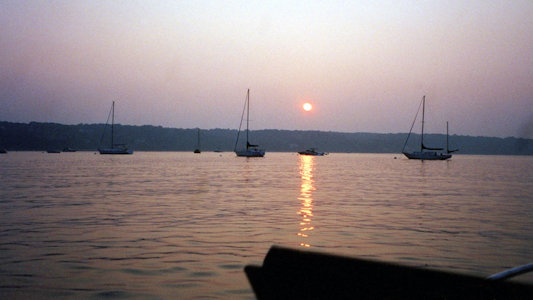 10/9/2001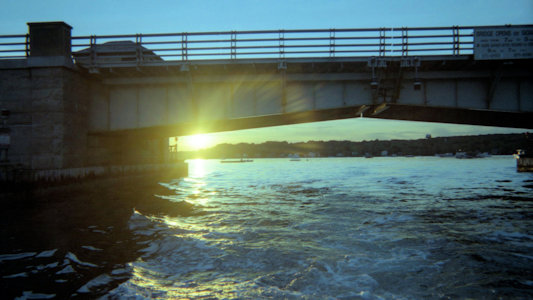 9/10/2002

---
Shawangunk Grasslands National Wildlife Refuge
10/3/2007 ... then continued to the Shawangunk Grasslands National Wildlife Refuge. While not really providing a whole lot of wildlife observation opportunities, this place did surprise us with something historically interesting. The government had created an airport here in the 40s, filling in some marshy areas. After it was closed down, the runways and taxiways remained, but weeds and grasses have invaded the cracks. We wandered down the pavement, noting the yellow 'X's painted on the ends, indicating closure.
The park sign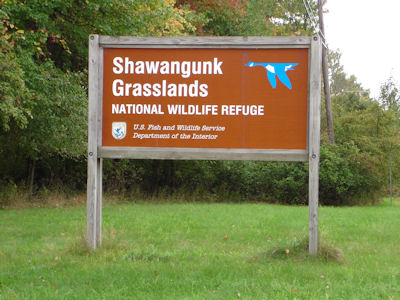 A map of the airport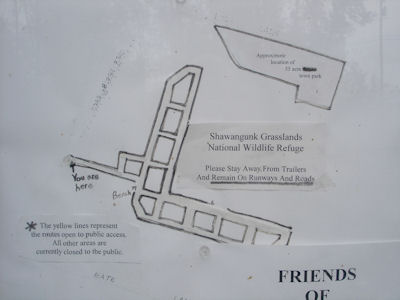 The natural areas ...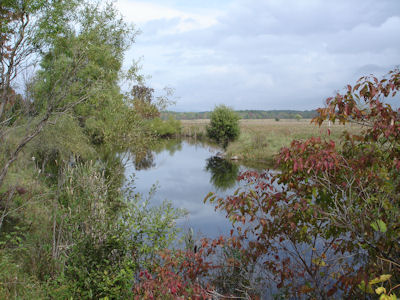 ... and the runways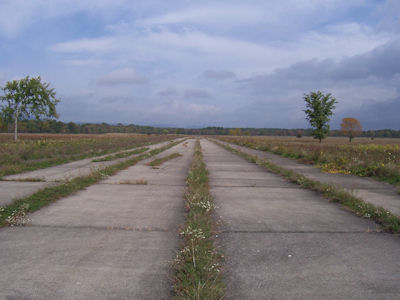 A few too many of me!

---
Target Rock National Wildlife Refuge
5/13/2007 Went with Mom and Ken, Terry, Kim to Target Rock NWR in Lloyd Harbor. We walked down a trail through the woods and down to the beach on a beautiful day. We enjoyed strolling around, checking out the eponymous rock right offshore and taking photos of the many shells on the beach.
The park sign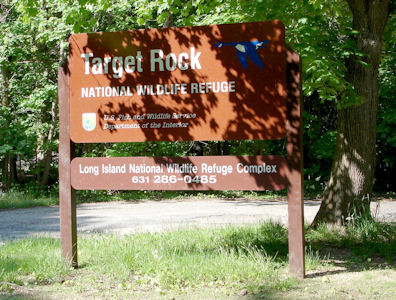 The family on the trail ...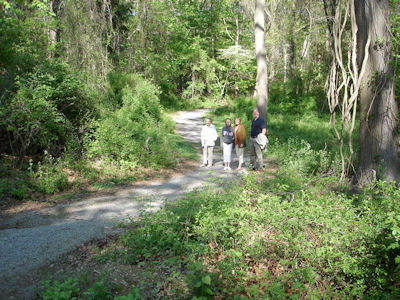 ... and me on the beach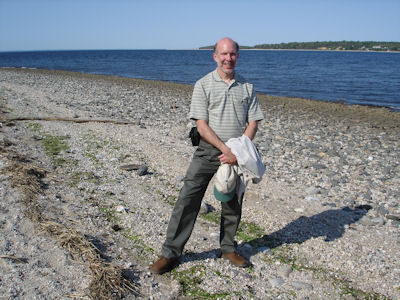 Target Rock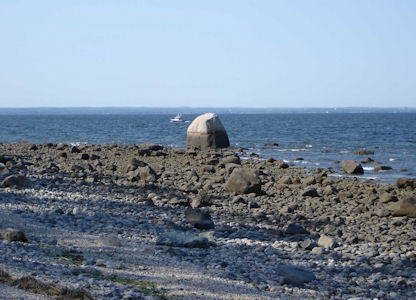 Some shore detail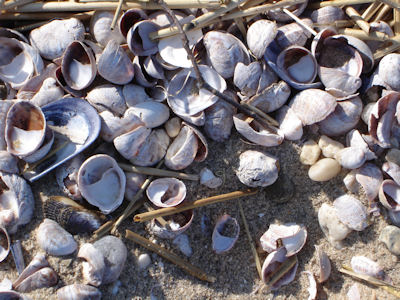 ---
Wertheim National Wildlife Refuge
10/22/2006 Continued south to Shirley and Wertheim NWR. Here we enjoyed walking the trails and nice views of Carmans River on an overcast but comfortable fall day.
The park sign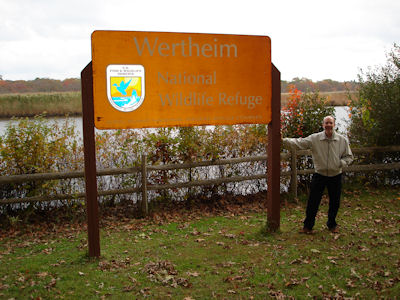 All of us posing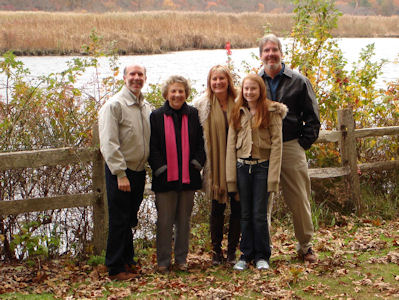 Cool reflections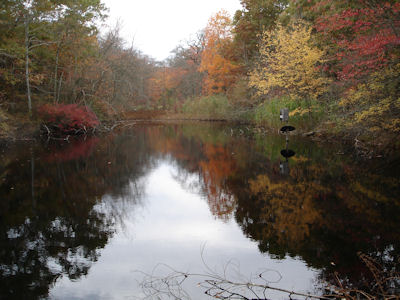 Carmans River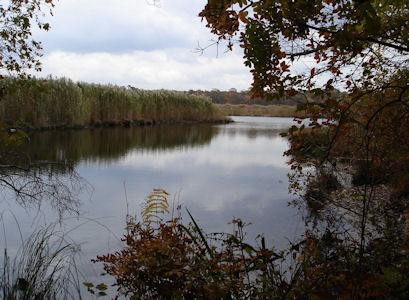 ---