---
United States Fish and Wildlife Service
---
---
Oklahoma USFWS
---
Tishomingo National Wildlife Refuge
2/23/2011 Continued south then east to Tishomingo NWR. This is one of the familiar NWRs we've been to - very nice but not a whole lot of animal activity we could spot. We did walk Cravens Nature Trail to Dick's Pond where we saw some coots/ducks but otherwise we just enjoyed the short hike.
The park sign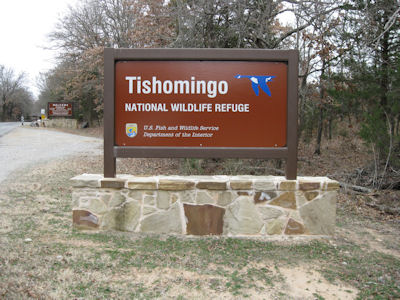 Exhibit at the VC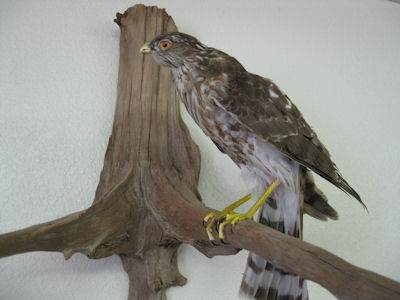 Dick's Pond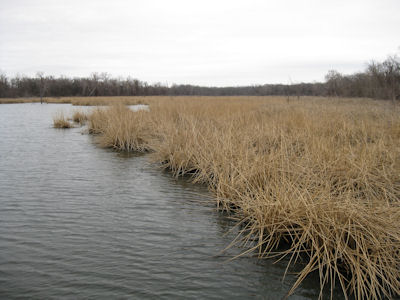 ---
Wichita Mountains National Wildlife Refuge
2/22/2011 From there a little north then west along the Wichita Mountains Byway into the Wichita Mountains NWR. Drove up Mount Scott for a fantastic 360 degree view of the hills and plains. I could hear artillery being fired at the Fort (as I could from the NHL) and saw puffs of dust where they hit. Continued more in the refuge and saw Buffalo (far off) and Longhorn (all over, including crossing the road).
The park sign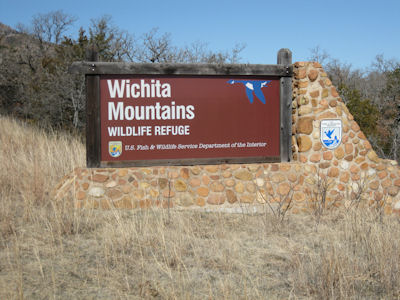 Cool view from Mount Scott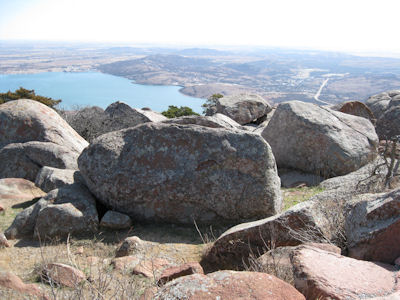 One Longhorn ...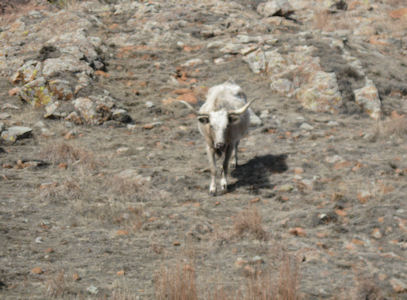 ... and another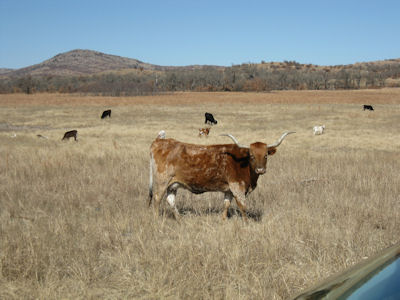 ---