---
State Parks
---
---
California State Parks
---
Castle Crags State Park
5/13/2009 Back on the road east then north to Castle Crags SP. Drove a twisty one-lane road up to the vista point parking and took a short trail to the vista point. Fantastic views here of Castle Crags in one direction and Mount Shasta in another, both framed by trees. Pacific Crest NST
The park sign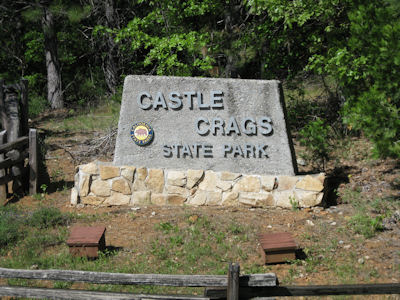 A view of Mount Shasta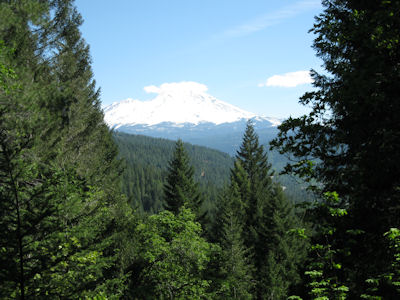 The eponymous crags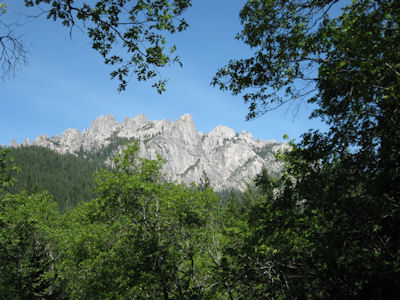 A snack with a view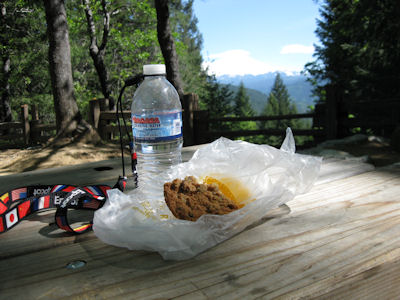 ---
Folsom Powerhouse State Historic Park
5/22/2015 LH bridge over the Folsom Powerhouse (NHL and SHP). Built in 1895, it is one of the first alternating current hydroelectric power stations in the US. We walked down to the base of the station and checked out the old power-handling equipment, not all that different from modern equipment.
The Lincoln Highway bridge ...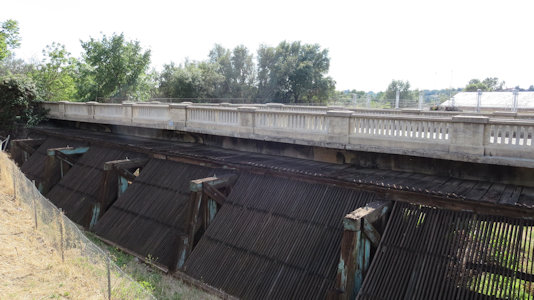 ... from one end ...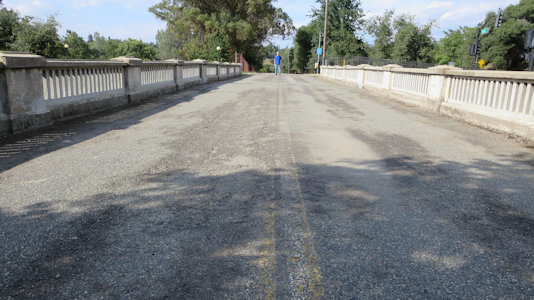 ... and the other ...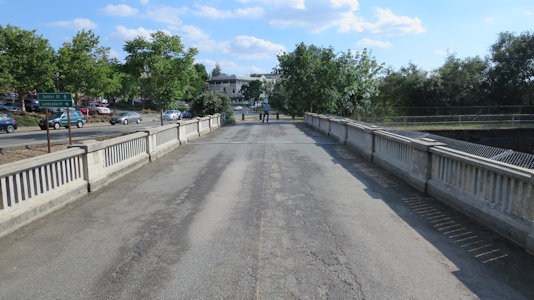 ... and the side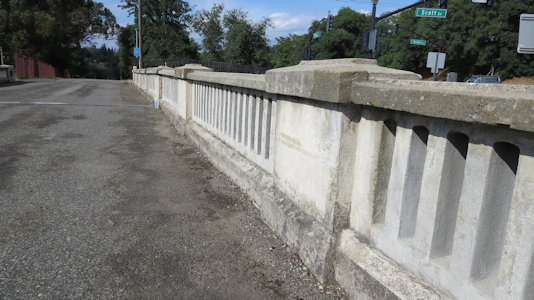 A couple of looks ...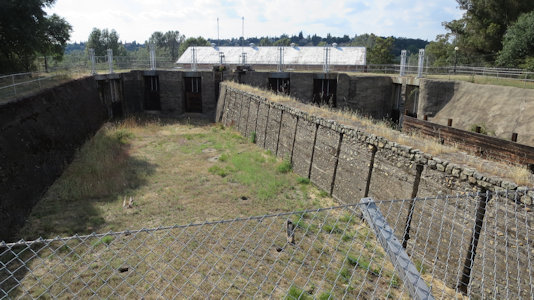 ... from the bridge to the Powerhouse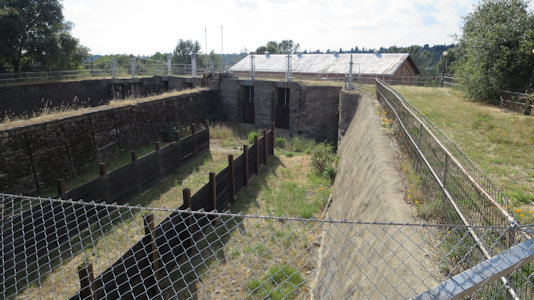 The park sign ...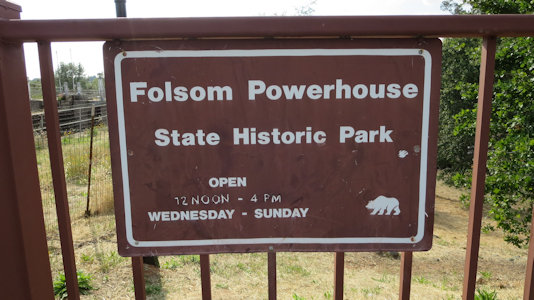 ... and interpretive info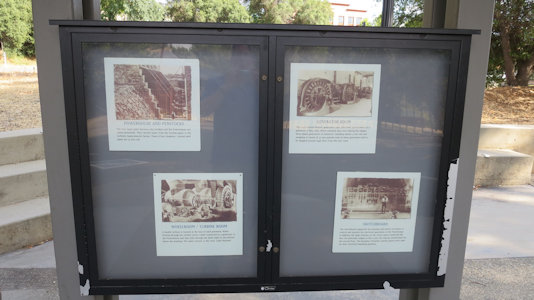 A look back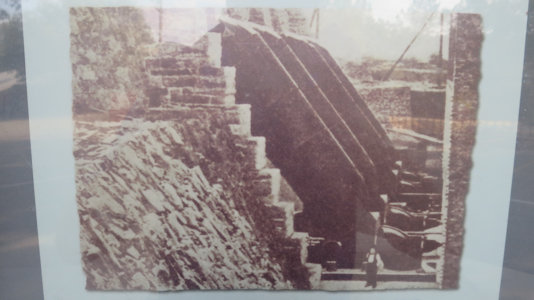 Lots of plaques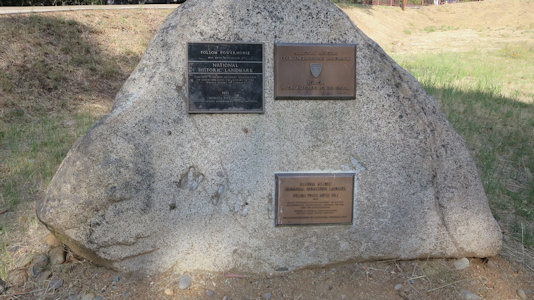 Ken photoing ...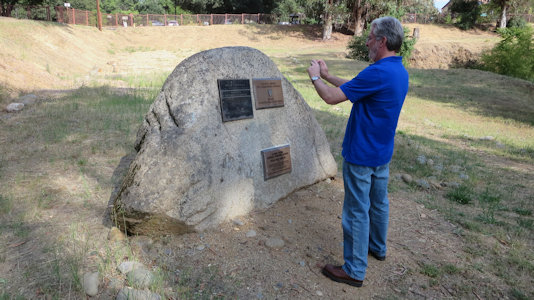 ... the NHL plaque ...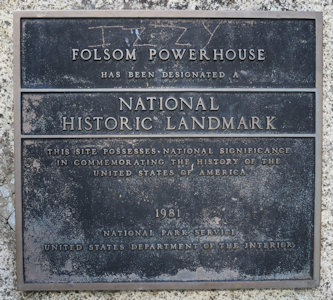 ... and me photoing ...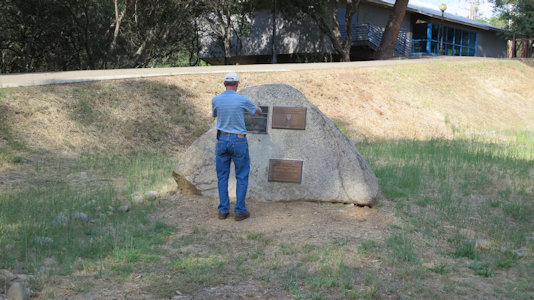 a Powerhouse plaque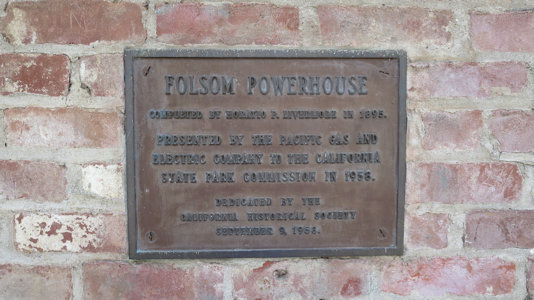 Another plaque ...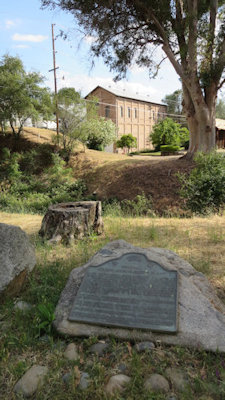 ... close up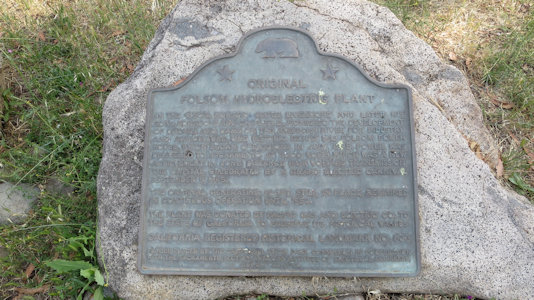 A nice view of the Powerhouse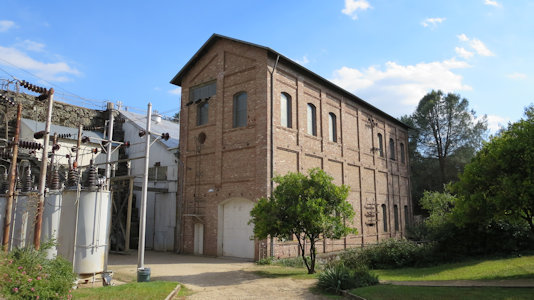 Old power stuff ...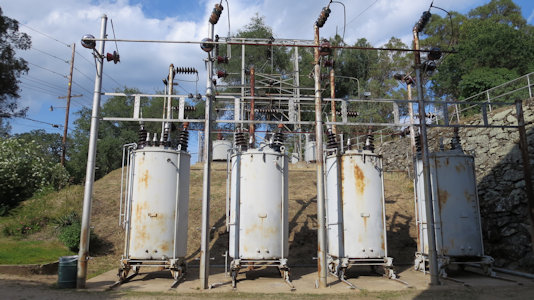 ... looks similar to now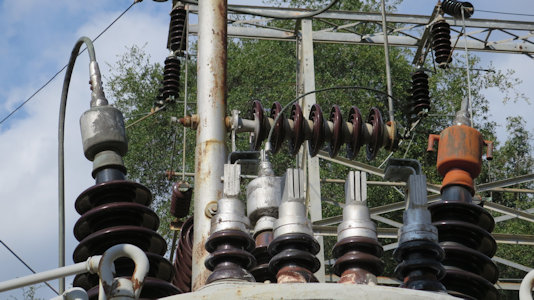 ---
Mount Diablo State Park
5/15/2009 Drove south and headed to Mount Diablo SP. I planned to drive to the summit, but after a couple of miles on tight switchbacks on a narrow road with steep drops, I realized I didn't have enough time. I enjoyed the nice views even from where I got to, then headed back down and over to Danville.
A nice panorama with morning fog

Hi there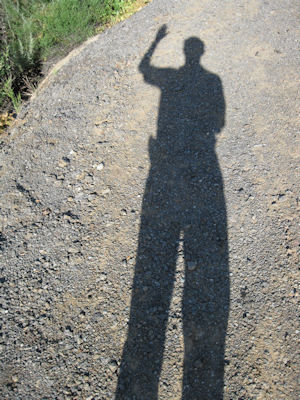 Me at the vista point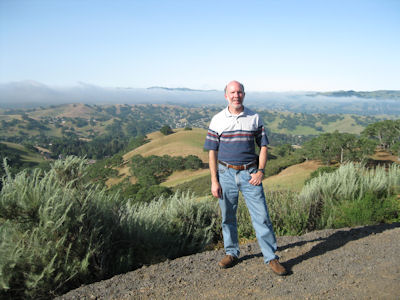 ---
Old Town San Diego State Historic Park
4/8/2019 Estudillo House. Constructed in 1827 by José María Estudillo and his son José Antonio Estudillo, early settlers of San Diego, it was considered one of the finest houses in Mexican California. This is in Old Town San Diego State Historic Park. The grounds in the courtyard area of the house are lush with all kinds of plants, and the house had many nice staged and reconstructed displays. We strolled down the Old Town touristy area, and picked up some welcome ice cream cones, which we ate while sitting in the shade listening to a guy singing some Spanish ballads backed up by a music-minus-one kind of system.
The park sign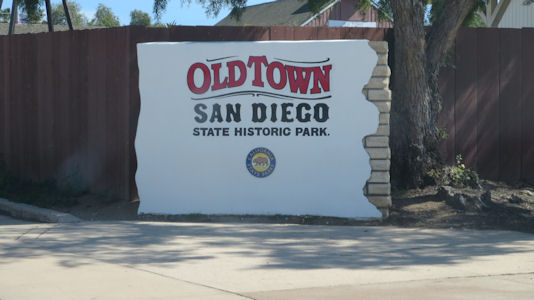 The center square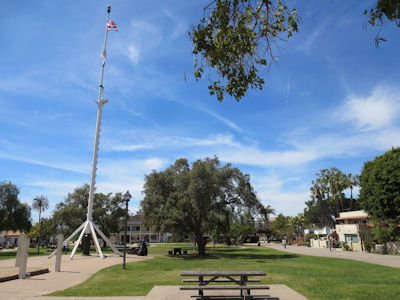 Estudillo House outside ...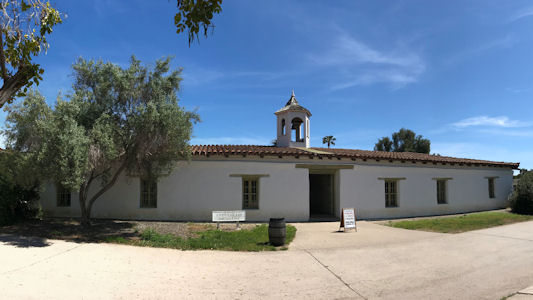 ... and from the courtyard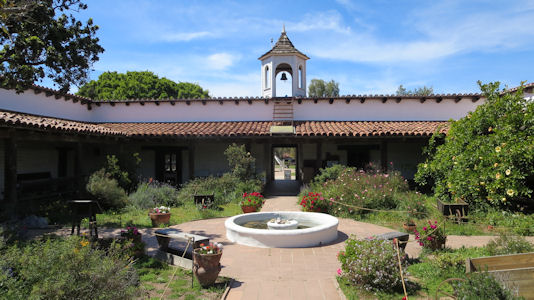 Nice reconstructed room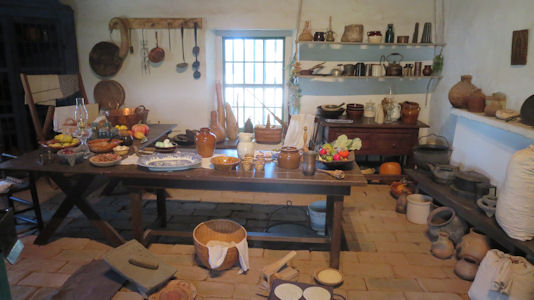 See ya ...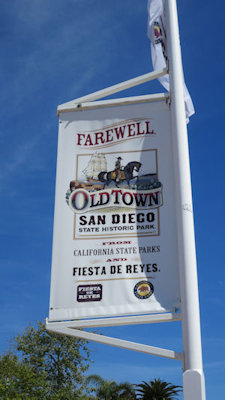 ---
Richardson Grove State Park
5/19/1998 Stopped in Richardson Grove State Park for a look at the redwoods. Rain on and off, heavy at times.
Maureen at the park entrance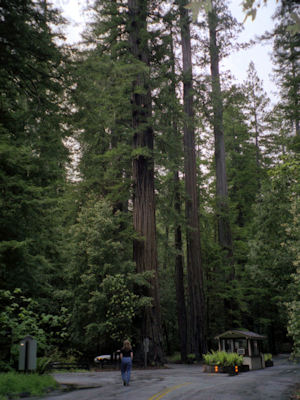 A look at the top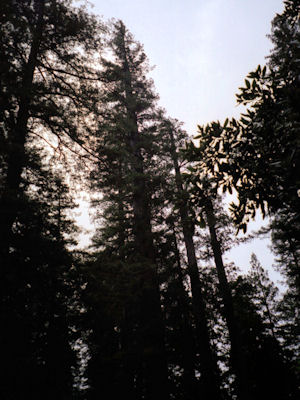 A close-up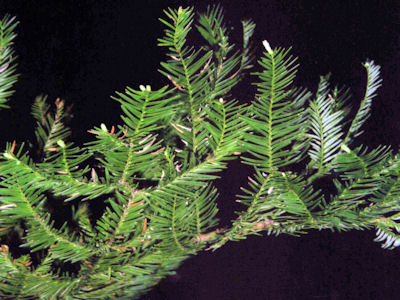 ---
Sutter's Fort State Historic Park
3/28/1995 Drove downtown for audio walking tour of Sutter's Fort [State Historic Park, NHL] - quite interesting.
5/23/2015 Continuing a little more east we stopped at the Sutter's Fort NHL [and SHP]. The adobe fort is famous for its association with the Donner Party, the California Gold Rush and the formation of Sacramento. In one of our lamer moves, we waited until the fort (surrounded by a high wall) opened the main gates for admission at 10:00. We stepped part way in, took our photographs, and beat a retreat.
The park sign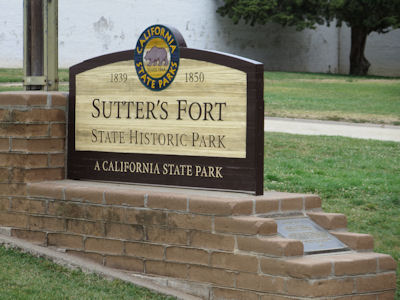 A view from outside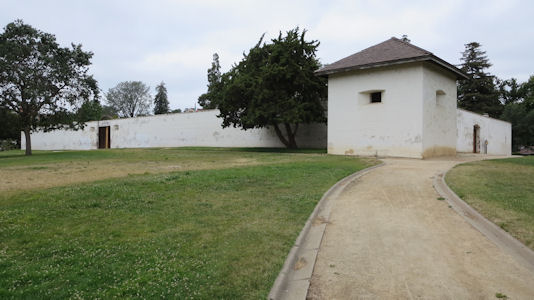 Ken by the gate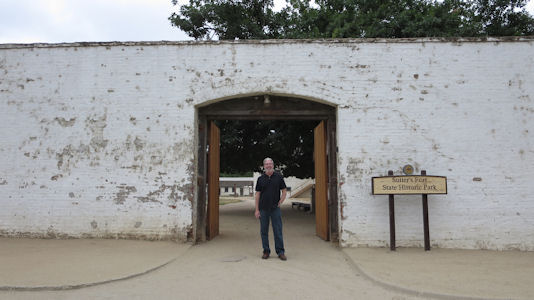 A peak inside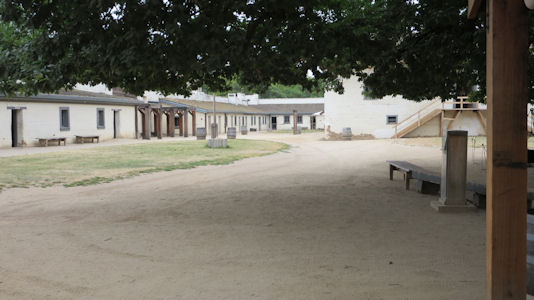 ---