---
Connecticut State Parks
---
---
Connecticut State Parks
---
Bigelow Hollow State Park
6/12/2021 Headed north, arriving at Bigelow Hollow State Park in Union around 11:45. Right inside the park I spotted a small sign for "Pond View Picnic", and pulled in. We needed some plastic on the seats to prevent a wet butt, and paper towel on the table, but otherwise enjoyed a nice sandwich lunch (from home) overlooking the pond. This Park is in the relatively new Last Green Valley NHA.
The park sign
My lunch ...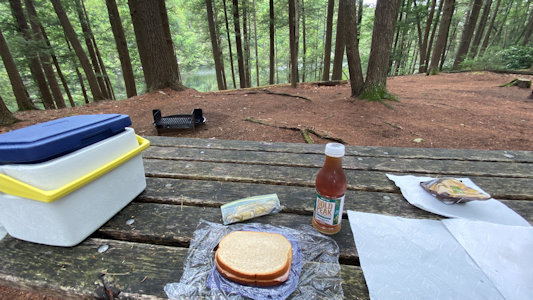 ... with a view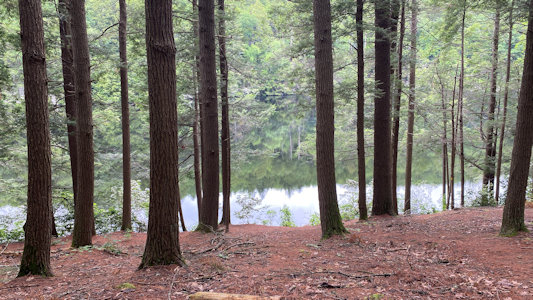 Me and Mom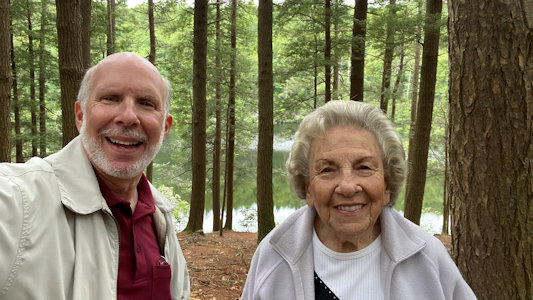 Mom didn't climb down ...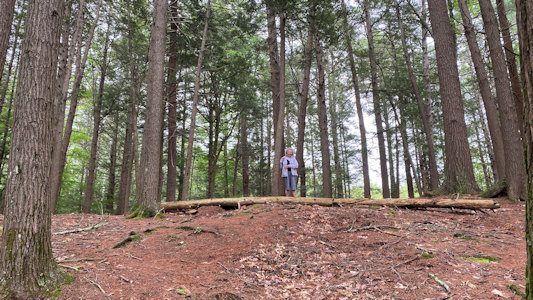 ... but I did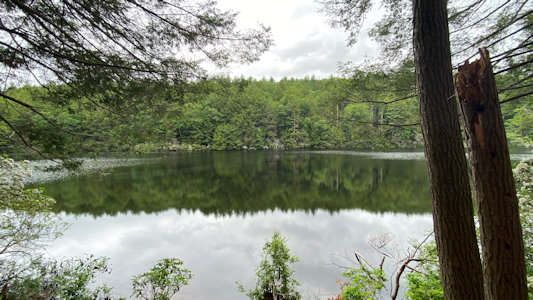 Very calm pond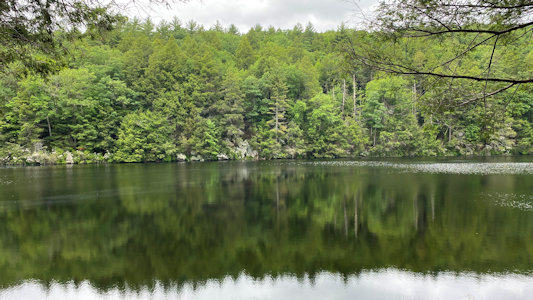 ---
Devil's Hopyard State Park
8/7/2010 Eightmile Wild & Scenic River
---
Dinosaur State Park
7/4/2015 ... then headed down to Rocky Hill to Dinosaur State Park on a comfortable but overcast day. Here we visited the dome museum which very effectively displayed the array of uncovered dinosaur footprints. There were also very nice informative displays about dinosaurs and how the tracks were created. Outside we took a short walk on the trails ...
The park sign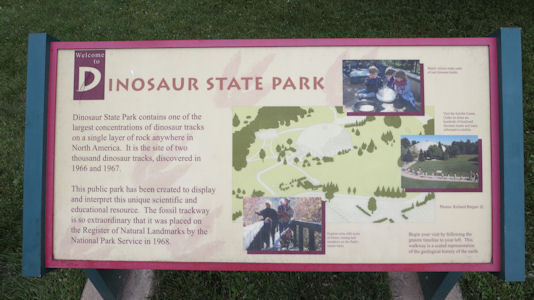 Me as some dinosaurs
Am I scary?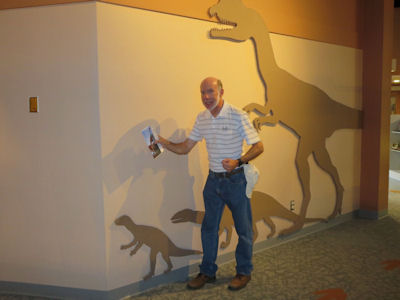 The tracks area ...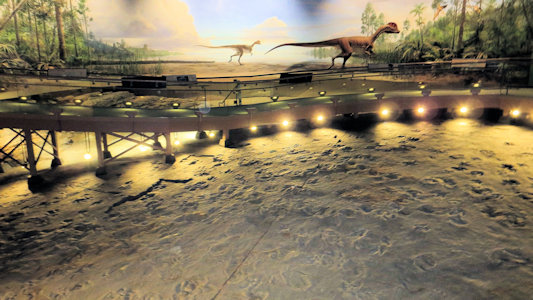 ... and detail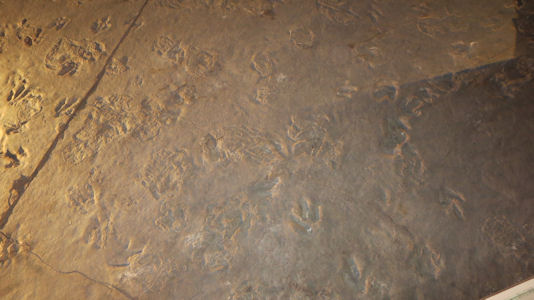 ---