---
State Parks
---
---
Kansas State Parks
---
Constitution Hall State Historic Site
6/1/2019 ... and stopped in Lecompton for the Lecompton Constitution Hall NHL, also in the Constitution Hall State Historic Site. First important in 1957 as a land claims office, it was then the site of the Kansas statehood Constitutional Convention. Only photos here, and we continued east ...
The park site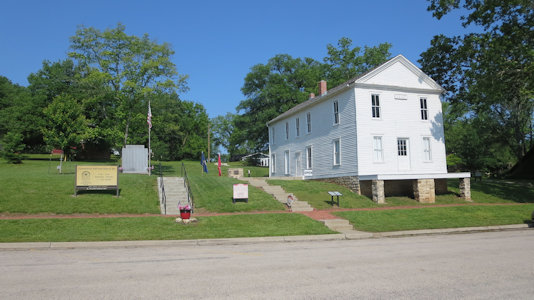 Constitution Hall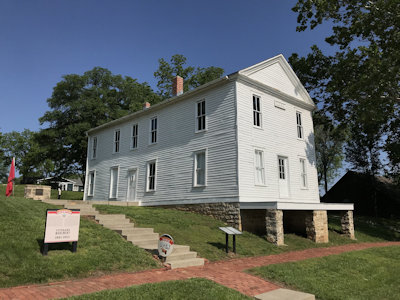 Ken taking a photo of ...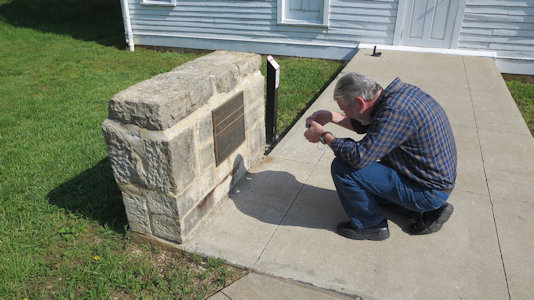 ... the NHL plaque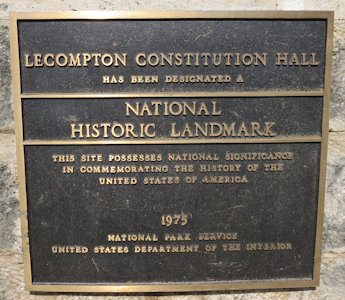 Me with the Territory flag ...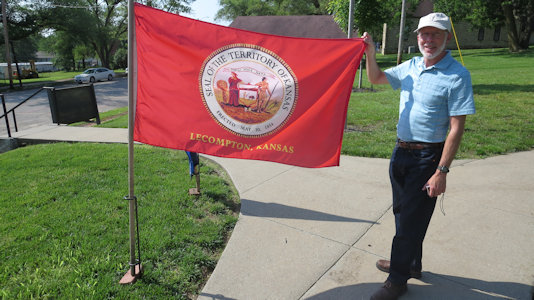 ... and Ken with the State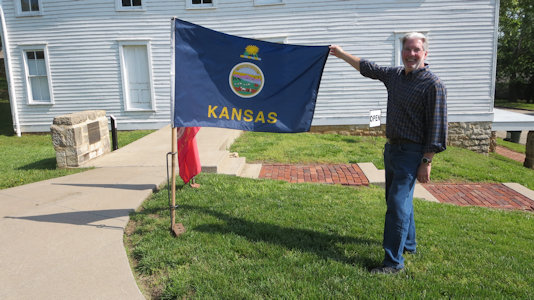 ---
Marais de Cygnes State Historic Site
5/26/2021 Marais de Cygnes Massacre Site NHL and SHS. The site commemorates the 1858 massacre during Bleeding Kansas where a group of pro-slavery border ruffians captured 11 abolitionist free-staters. The interesting site provides a series of interpretive panels intended to be read easily from the car.
The park sign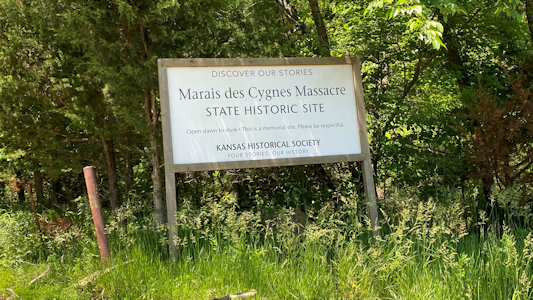 The park road ...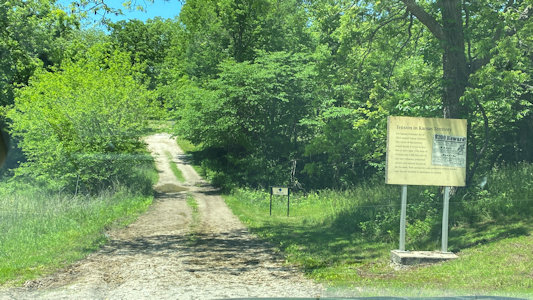 ... with interpretive panels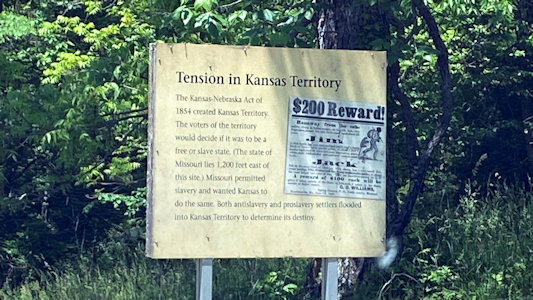 More information along the way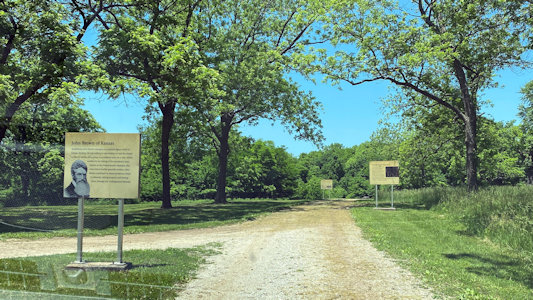 A 360 of the memorial area ...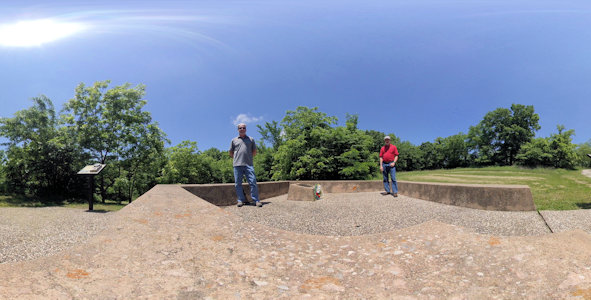 ... and a regular view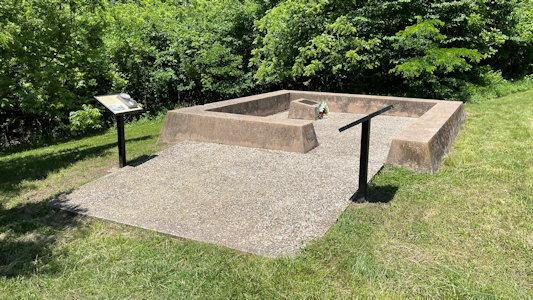 Ken photoing ...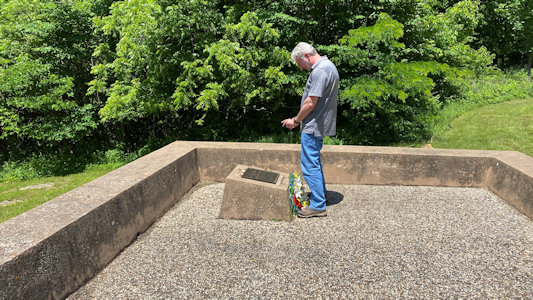 ... the NHL plaque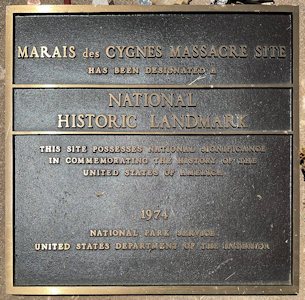 Ken and me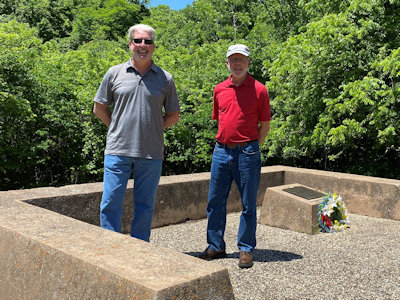 ---
Mushroom Rock State Park
6/10/2007 Drove to the Mushroom Rock State Park via dirt back road. Here is one major and a few minor mushroom-shaped features about 20 feet high made of a darker stone on a sandstone pillar. Also some big rocks looking like big cow pies.
The park sign
Representative structures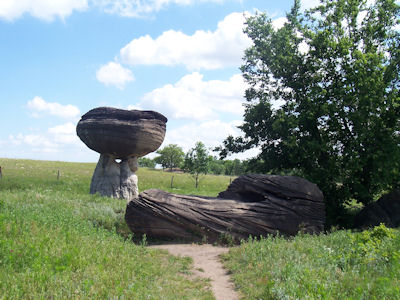 Me ...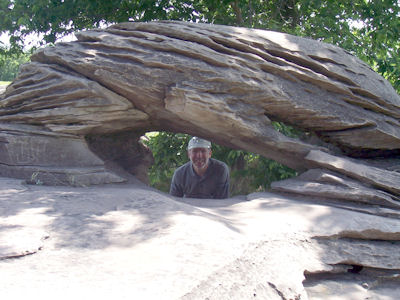 ... and Ken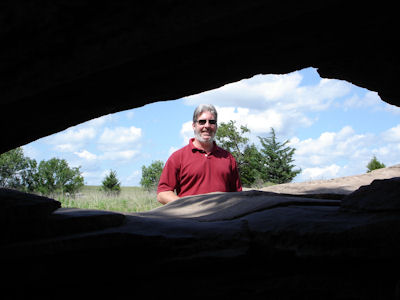 A mushroom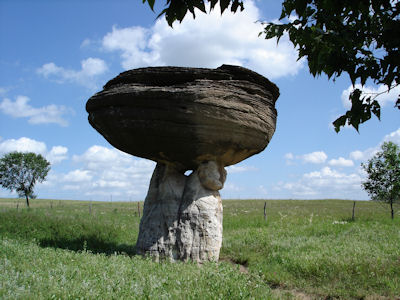 Ken looking strong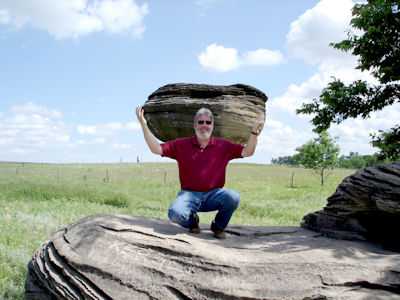 Another visitor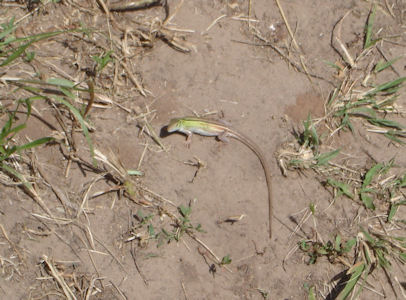 Me by our ride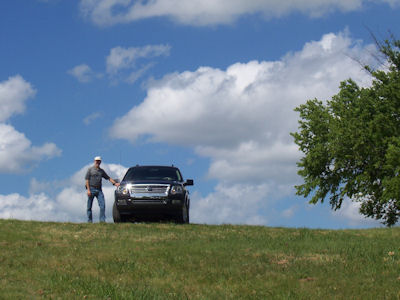 ---
Pawnee Rock State Historic Site
6/11/2007 Santa Fe National Historic Trail
---
Shawnee Indian Mission State Historic Park
5/31/2019 Shawnee Mission NHL (Fairway). Established by missionaries in 1830 minister to the Shawnee tribe of Native Americans who had been removed to Kansas. Also part of Shawnee Indian Mission SHP and in the FFNHA. Although we looked, we could not find the Santa Fe Trail wagon swales that were supposedly in an area behind some of the buildings - oh well
The park sign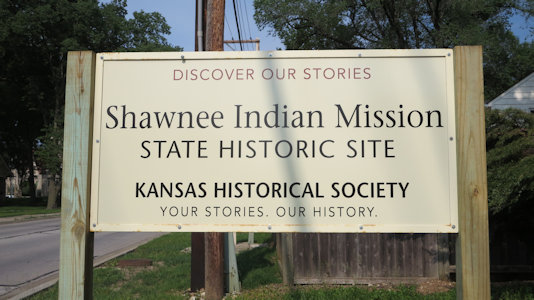 North Building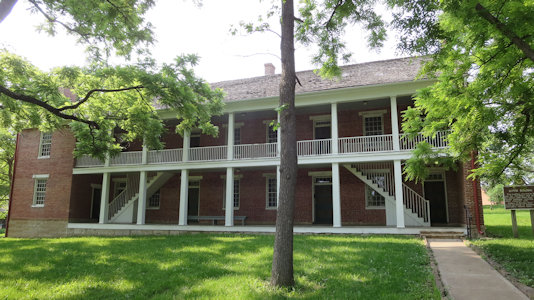 West Building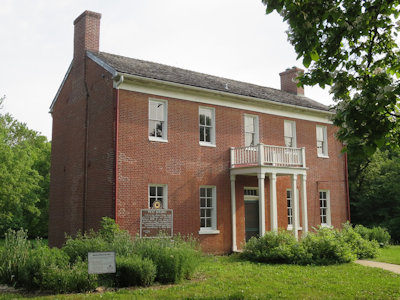 Ken taking a photo of ...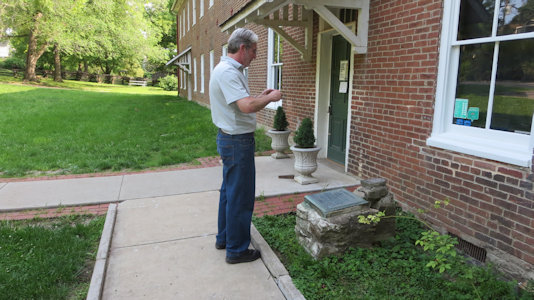 ... the NHL plaque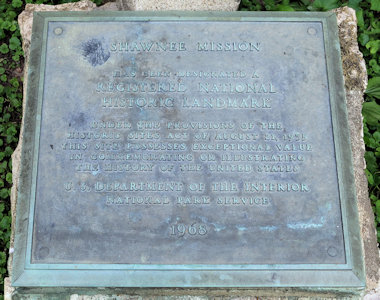 ---