---
State Parks
---
---
Missouri State Parks
---
Graham Cave State Park
6/4/2017 About halfway back to St. Louis we went just a little off the highway to Graham Cave State Park. We parked at a trailhead and took a very short hike through the woods, not entirely pleasant due to the heat, humidity and bugs, and arrived at the Graham Cave NHL. The broad arch cave protects a historically important Pre-Columbian archaeological site from the ancient Dalton and Archaic period dating back to as early as 10,000 years ago. We couldn't go anywhere much into the cave due to the fencing across the whole thing, so after photos we completed the loop trail back to the car and continued east.
The park sign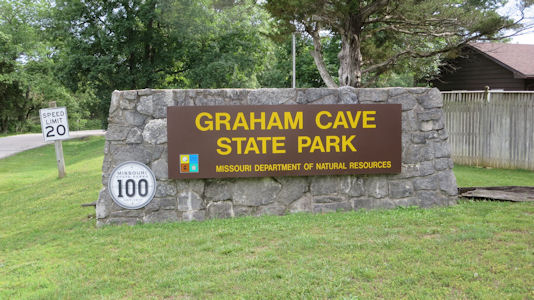 Our planned experiences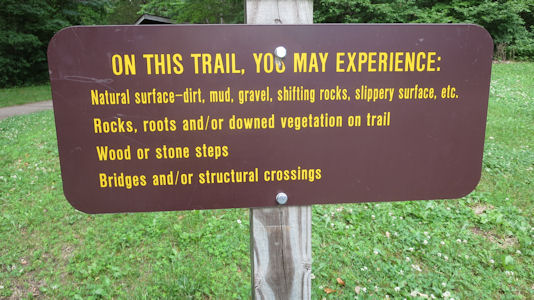 Ken reading lots of information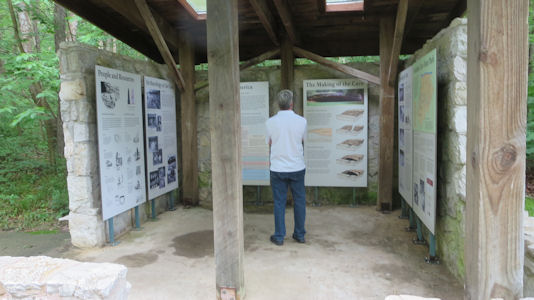 The cave with ...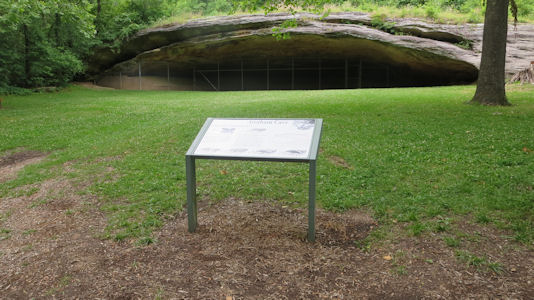 ... informative sign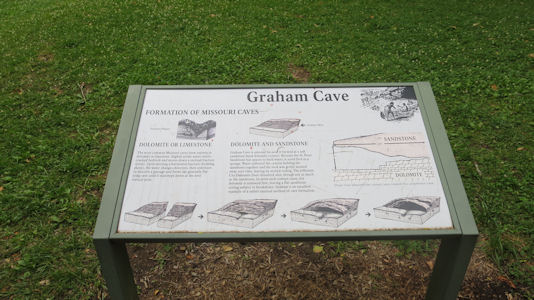 The cave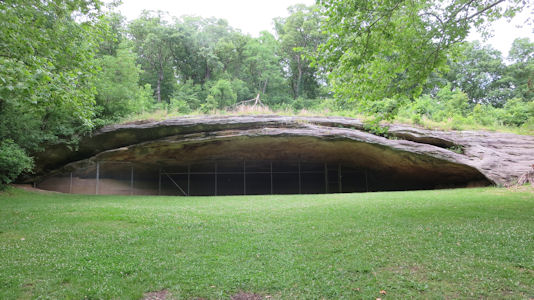 Me inside ...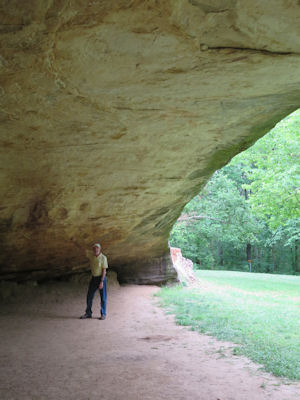 ... and Ken checking out the outside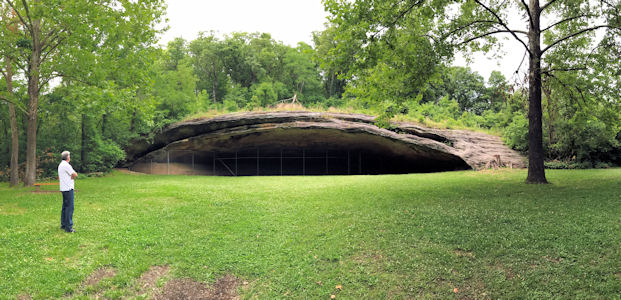 ---
Katy Trail State Park
6/4/2017 Santa Fe National Historic Trail
---
Route 66 State Park
7/28/06 Only a short stretch interstate west of St. Louis, getting off briefly for a look at Route 66 State Park (near Eureka) and an old building on R66, now a visitor center and museum.
The park sign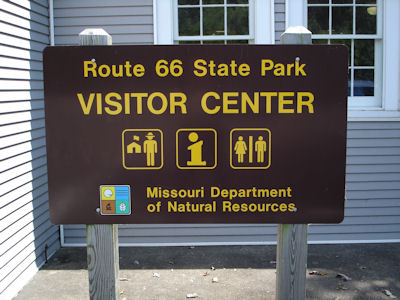 The VC and museum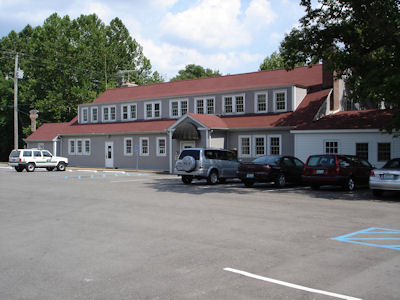 Route 66 history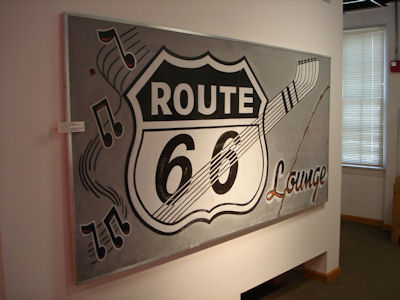 Old Route 66 bridge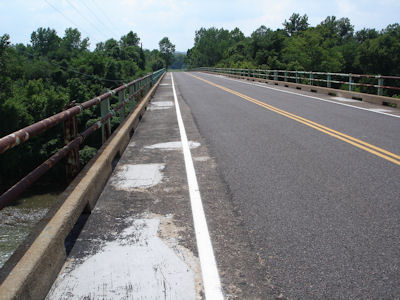 ---
Scott Joplin State Historic Site
5/23/2000 From there into St. Louis and to the Scott Joplin SHS [Scott Joplin Residence NHL] (not the best of areas). Took a short tour of Joplin's second floor home and then enjoyed a concert of a few rags.
Joplin's piano ...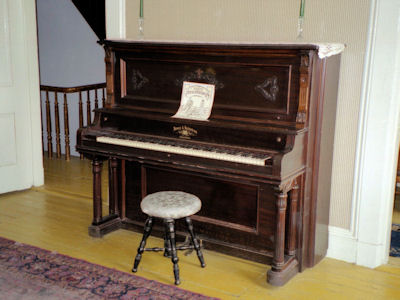 ... and desk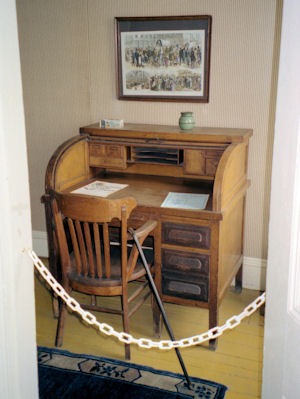 10/17/2021 Scott Joplin House NHL (and SHS). The roughly 1860 tenant rowhouse preserves the home of the composer from 1901 to 1903, where he wrote "The Entertainer".
Some pole signage ...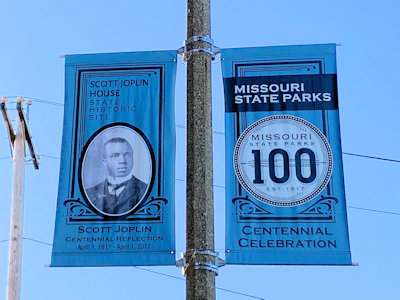 ... and the park sign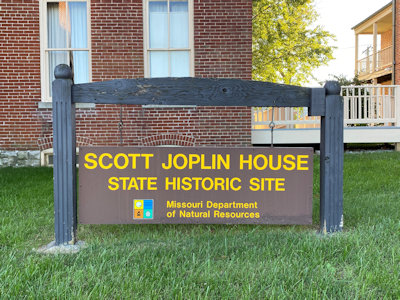 A 3/4 view ...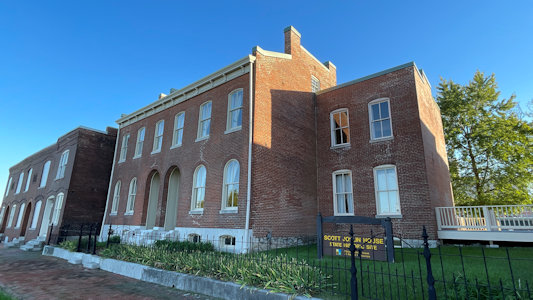 ... and the front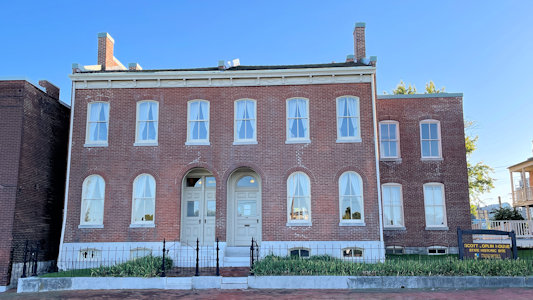 ---
Truman Birthplace State Historic Site
5/26/2021 The Truman birthplace, which the family occupied until Harry was 11 months old, was built between 1880 and 1882. The Trumans purchased the 20- by 28-foot house as newlyweds in 1882 for $685.
The park sign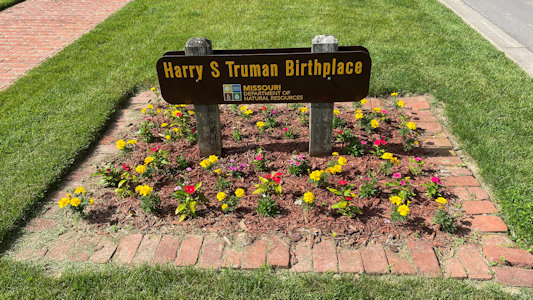 Front view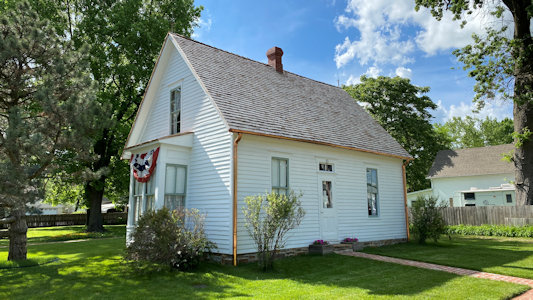 Interpretive signage ...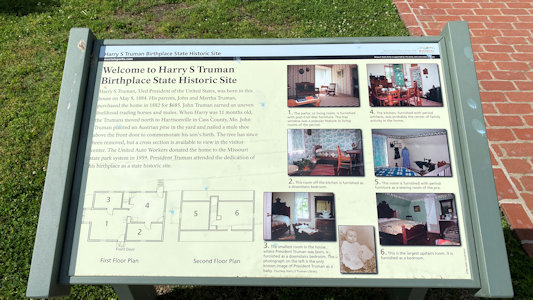 ... with little Harry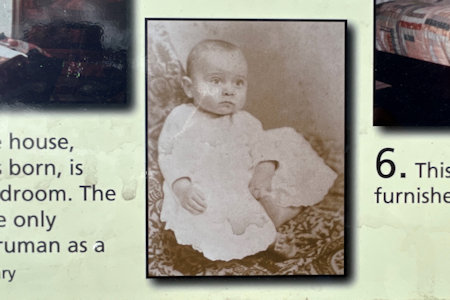 The back view ...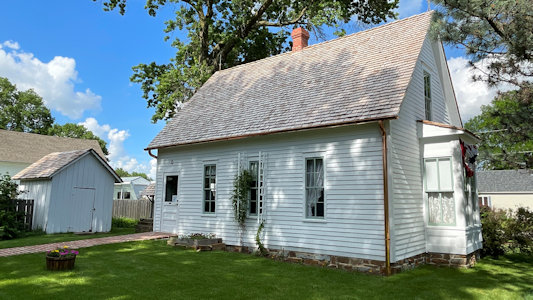 ... with detail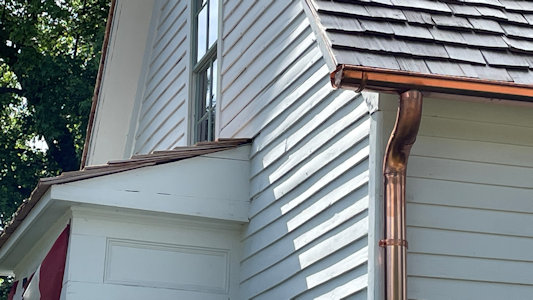 Dedication monument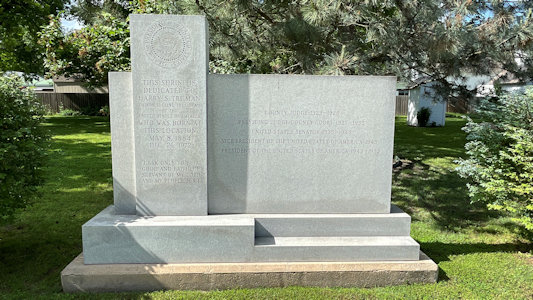 Memorial ...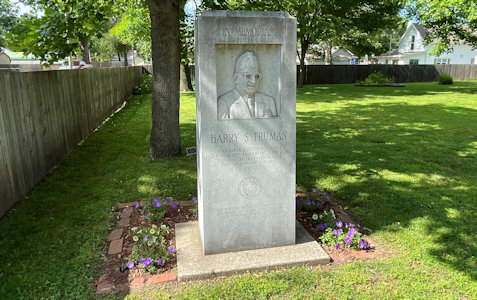 ... with Harry close-up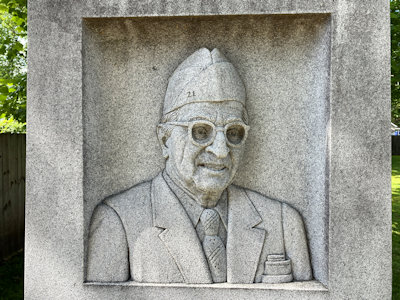 ---