---
State Parks
---
---
South Dakota State Parks
---
Bear Butte State Park
10/2/19 We then went a short way into Bear Butte State Park (dutifully paying the fee for an empty park and closed VC). We drove up to the VC for closer views of half a mountain, but as we drove away we spotted some plaques near the building. Checking it out, we found the NHL plaque - score! [2022 update - after further review, as we learned about National Natural Landmarks, it turns out we photoed the NNL plaque]
Partially hidden Bear Butte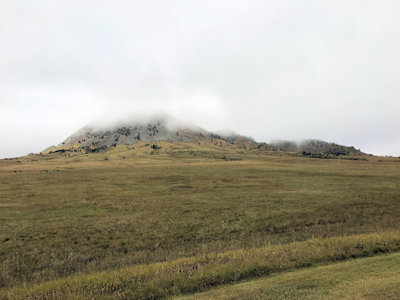 The park sign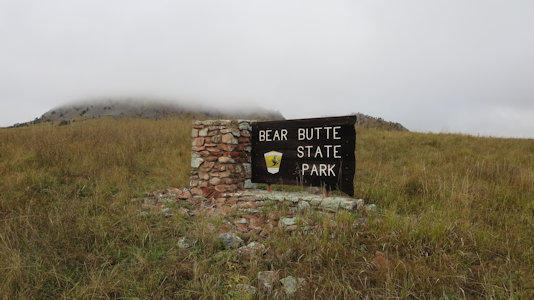 A lone Bison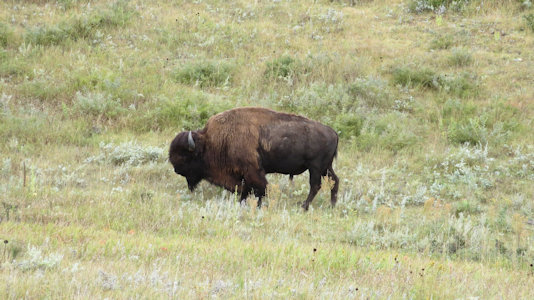 Ken photoing ...
... the NNL plaque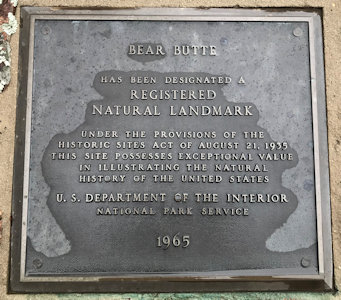 Native American ...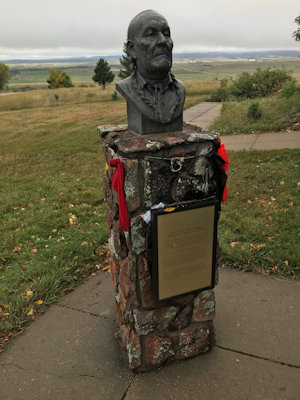 ... tobacco bundles, etc.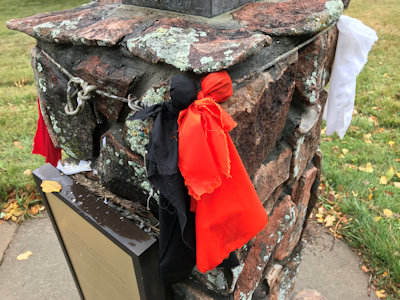 ---
Custer State Park
10/3/19 Peter Norbeck Byway
---
Good Earth State Park
10/4/19 Onwards into Sioux Falls we went east of town, looking for Good Earth State Park. With the GPS not knowing "you can't get there from here", and us ignoring a sign that said exactly that, we took a few wrong turns but eventually found the park. This is also the Blood Run Site NHL. The site, named for the iron-stained soil, was essentially populated for 8,500 years, within which earthworks structures were built by the Oneota Culture and descendant tribes. We walked the nicely managed gravel trails, following maps placed along the way, and located two overlooks. We found some areas by the river, both on our side and across in Iowa, that looked like they could have been Native mounds, and took our photos.
The park sign ...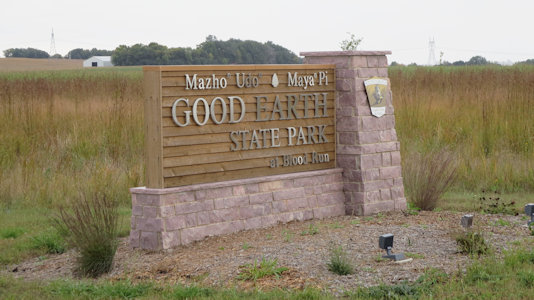 ... and VC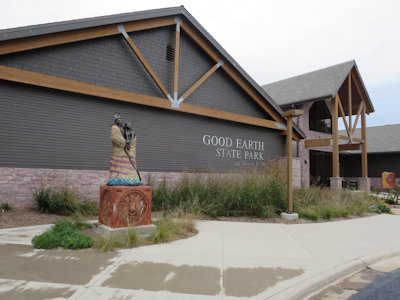 The view from one observation deck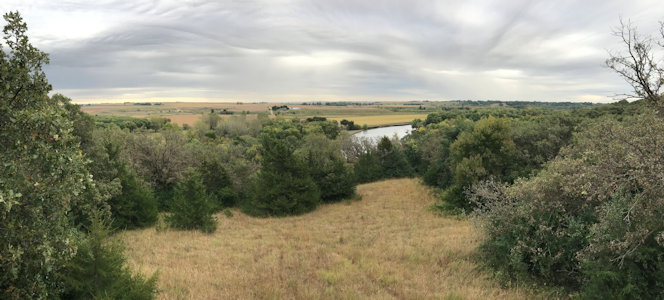 Another observation deck ...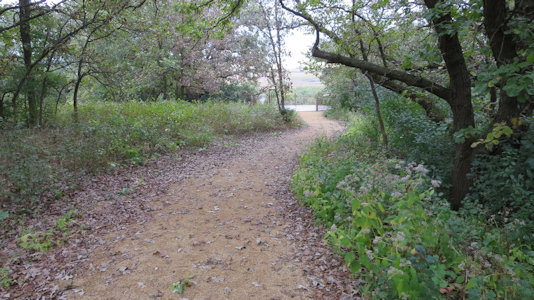 ... and view into Iowa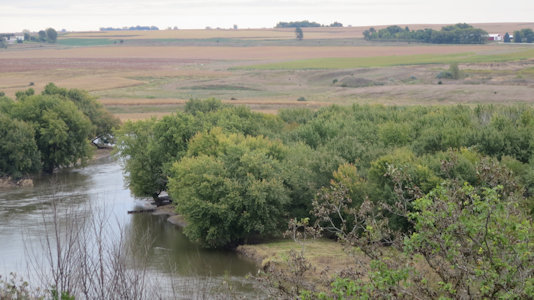 Ken and me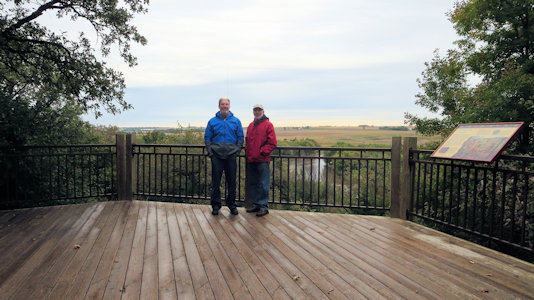 ---