---
United States Forest Service
---
---
Pennsylvania USFS
---
Grey Towers National Historic Site
8/10/2015 Headed back through Milford to our final destination, Gifford Pinchot House (Grey Towers) NHL, also a United States Forest Service (USFS) National Historic Site. Grey Towers is the ancestral home of Gifford Pinchot, first director of the USFS and twice elected governor of Pennsylvania. Strolled around the mansion, beautifully maintained grounds and out-buildings and with help from a store clerk, bagged the only NHL plaque of the day.
The park sign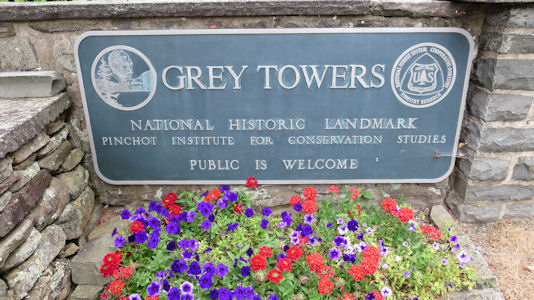 Time capsule by USFS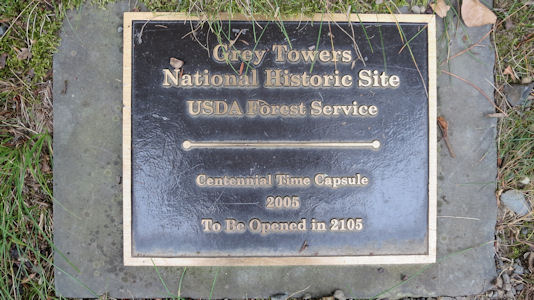 The mansion house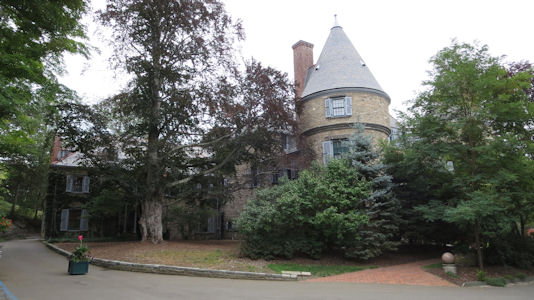 A view of the "Bait Box"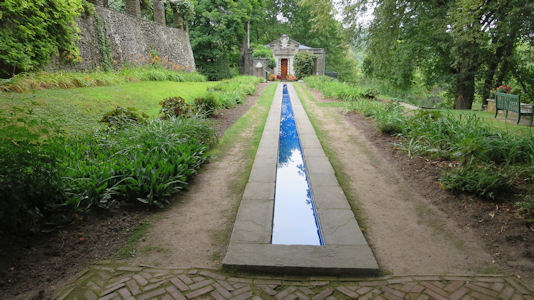 By the Bait Box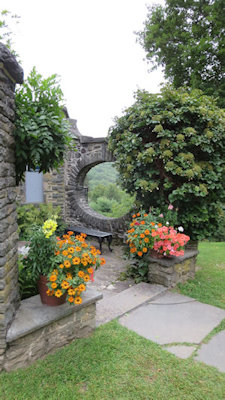 Cool architecture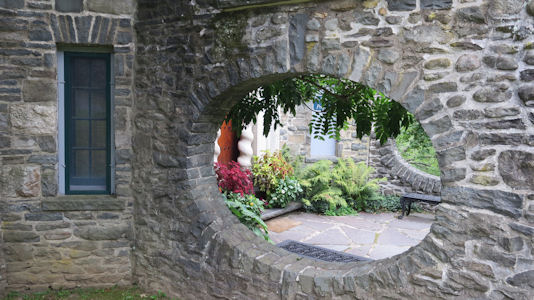 Another view of the mansion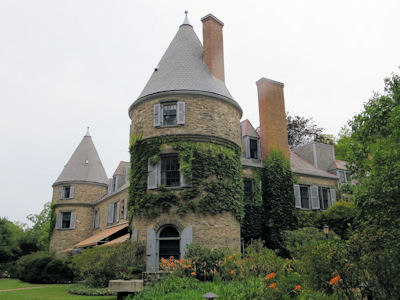 ---