---
United States Forest Service
---
---
South Dakota USFS
---
Buffalo Gap National Recreation Area
10/3/2019 ... then headed south, first into the Buffalo Gap National Grassland. The second largest National Grassland, characteristics include mixed prairie and chalky badlands. A few photos of the area on the way, then into Badlands NP.
The park sign ...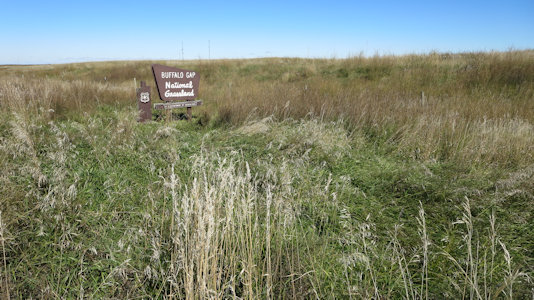 ... and close-up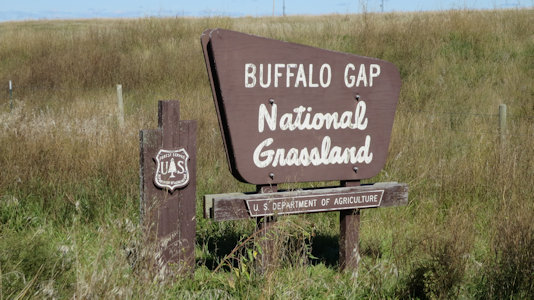 Close-up of grass :-)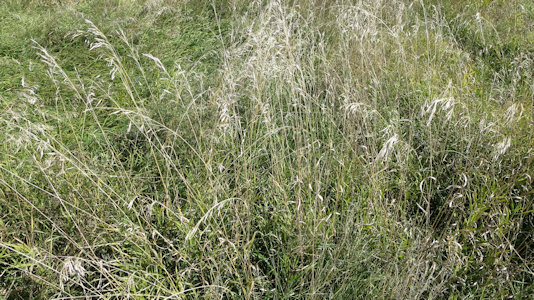 A panorama ...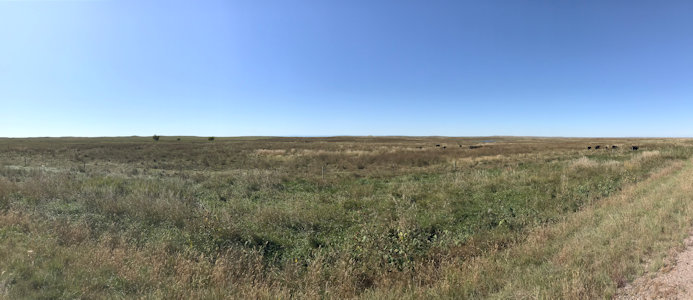 ... and closer view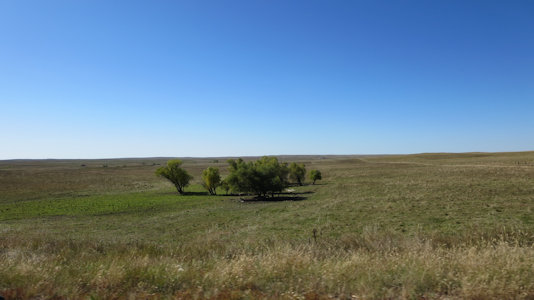 ---
Fort Pierre National Recreation Area
10/3/2019 We entered another National Grassland, the Fort Pierre. This grassland is primarily a short grass prairie; part of the movie Dances with Wolves was filmed there. We did a couple of quick photo-op stops and saw some of the little ponds created by damming natural drainage.
The park sign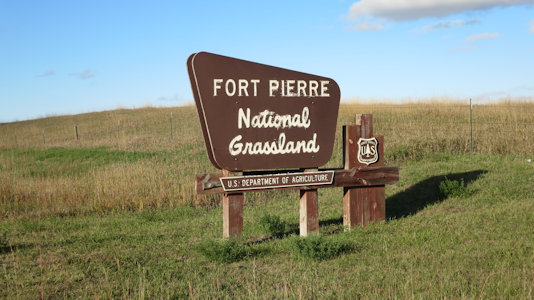 Across the prairie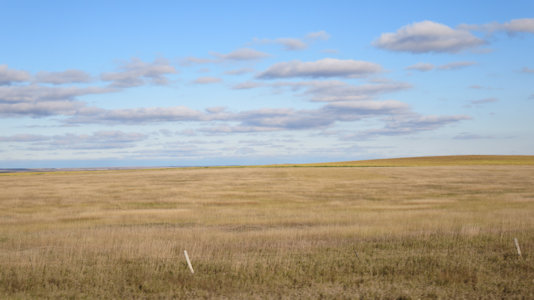 Cow residents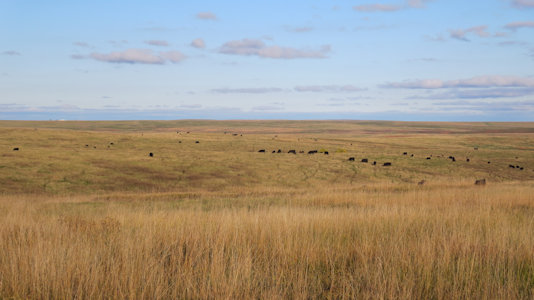 Prairie panorama (see me?)

---