---
United States Forest Service
---
---
Multi-State USFS
---
Columbia River Gorge National Scenic Area (Oregon, Washington)
5/28/1995 ... drove along the Columbia River to Crown Point State Park and Vista House - beautiful views from high over river gorge. Continued along old road through Columbia River Gorge National Scenic Area [USFS], stopping at waterfalls each more spectacular than the next. Hiked on a few trails, very enjoyable.
A hazy view of the gorge from ...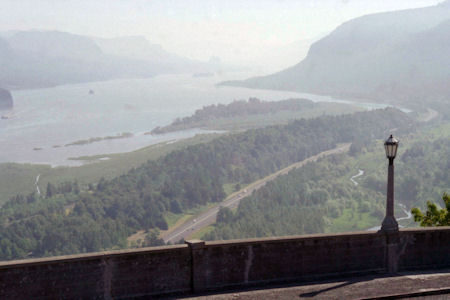 ... Vista House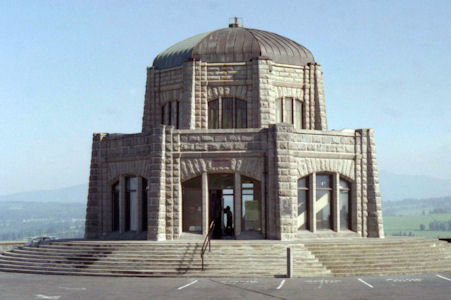 Horsetail Falls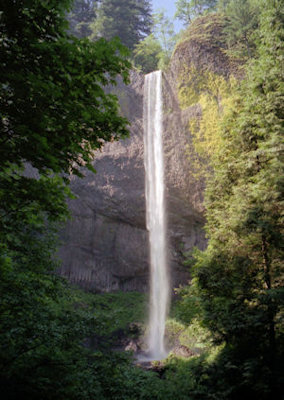 Multnomah Falls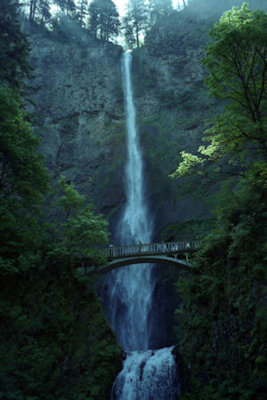 Me on the bridge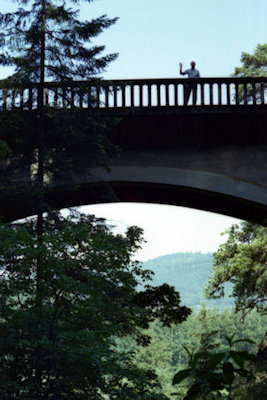 Bonneville Dam and Lock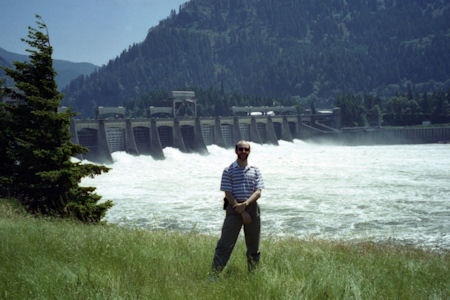 Another dam view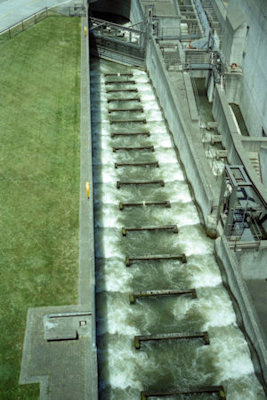 Big power generator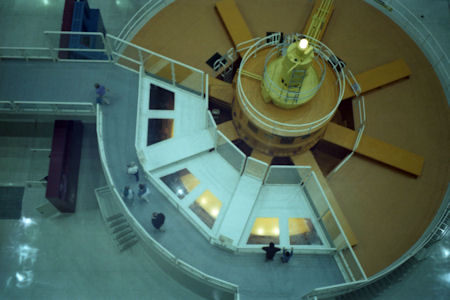 5/27/2010 Back on the road west along the Columbia, which becomes more of a gorge (in the Columbia River Gorge National Scenic Area [USFS]) the more west. Had Rice Chex and Raisins lunch in the car. Weather all day goes between cloudy, overcast and hard rain, but no rain during sightseeing ... Continued west, across the river into WA, and west a bit more to Horsethief Lake SP, now known as Columbia Hills SP. L&C passed through here, although where they were is now under water due to the Dalles Dam. Checked out the exhibits of petroglyphs on rocks which were moved by the Corps of Engineers before the area flooded. Also saw Horsethief Butte.
A panoramic view of the gorge from the south side

The park sign
The petrogpyphs area
The original location ...
... and the current
A view back into the gorge
---